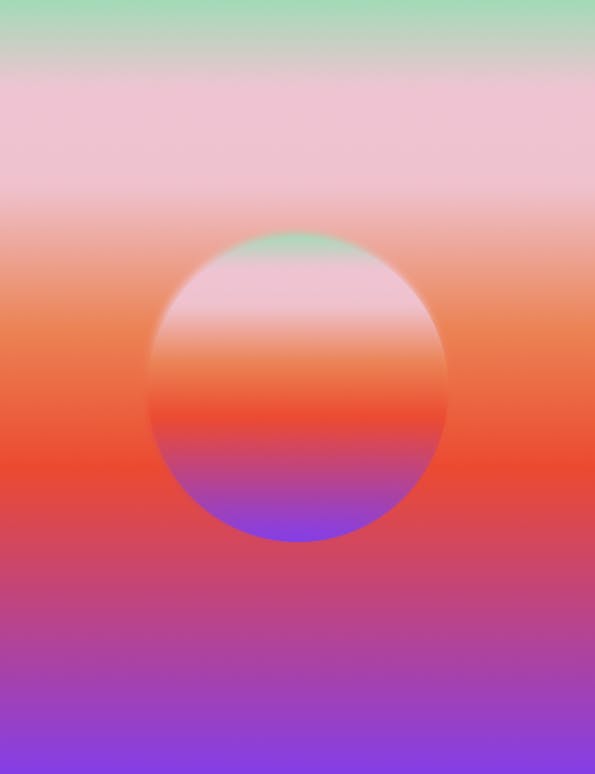 Article
Moments that matter: what they are and why they're important
9 mins
Written by
Melissa Suzuno, Contributor
Employee experience shouldn't be left up to chance—it should be the result of intentional decisions made by company leaders and HR teams. This is the thinking behind the "moments that matter" approach to employee experience. 
Just like a product or sales person might map out the key moments in a customer or prospect's journey, HR teams can identify the inflection points that can have a significant impact on how their employees feel and behave. 
"The employee journey is built to capture the moments that matter and to embrace that the employee journey is not linear," writes Pyn Co-Founder and Co-CEO Joris Luijke. "In the journey, the focus is on the individual and mapping experiences that they may encounter at any time, regardless of if they're a new or tenured employee." Here's an employee journey map template you can use to get started.
Why do these "moments that matter" matter so much? There are a few major reasons:
Performance and motivation
A positive experience during these moments may lift performance and engagement, while a negative experience often has a long-lasting negative impact on motivation and performance. So, it's important to identify those key moments and have the right communications in place to support an employee as they encounter a moment.
Clarity and support
Moments that matter are often times of transition (e.g. moving to a new team) or an event that a manager or employee may not have a lot of experience with (e.g. parental leave). Because these moments are often out of the ordinary, it is important to provide people with the clarity and support they need to successfully navigate them.
What are the moments that matter for employee experience and why should you consider taking this approach? Let's take a closer look.
What are moments that matter?
Moments that matter are the touchpoints people encounter during their journey that have an outsized impact on the employee's experience. At these moments, there's an opportunity to strengthen the relationship between the employer and employee and nudge people in a certain direction for their own benefit as well as the company's. 
You can think about moments that matter across three dimensions: how they'll impact the employee, their manager, and the employer. There are often specific desired behaviors and outcomes for each group in a moment that matters. 
Onboarding 
A new hire's early impressions are critical—whether it's your communication leading up to their start date or what happens during their first few days and weeks on the job. It's the time when managers can set expectations and define working norms. And when you create a thoughtful employee onboarding experience, you affirm your new hire's feeling that they made the right decision to join your company and create a sense of belonging. Ultimately, good onboarding benefits the employer because it leads to faster ramp times and happier employees who are likely to have longer tenures.
Manager education and support
People don't automatically know how to be a good manager the moment they step into a management role—they need manager training and development to learn good manager behaviors. 
You've likely experienced firsthand the role a manager can play in your own work experience—Gallup finds managers account for 70% of the variance in employee engagement. This is why becoming a manager is a moment that matters (use our new manager onboarding template to help them successfully start their new role). You can set new managers up for success right away by sharing guides, templates (like how to have a great 1-1 meeting), and prompts to take specific actions like scheduling one-on-ones with their new direct reports at precisely the time when they'll need it. 
Life events
While employees are working at your company, they're likely to experience important life events like weddings, work anniversaries, the death of a family member, or taking and returning from parental leave. 
Instead of just coming up with ad hoc ways to mark these events, you can take a moments that matter approach to ensure that employees feel appreciated and supported both by their managers and by the company on the whole.
Holidays and observances
In our increasingly global world, many companies are observing and celebrating a broad range of holidays and special events such as International Women's Day or Disability Awareness Month. 
We can't assume that everyone knows the history and significance of every one of these events, which is why it can be especially beneficial to provide guidance and support to managers around how to observe and discuss these events (you can get access to comms template for holidays and observances on Pyn's HR Calendar). Creating communication and guidelines around these events sends a strong signal to your employees about what your company truly values. 
Career development
Having the opportunity to learn and grow on the job is a top motivator for today's workers (and the number one driver of great work culture), so it's important to take a thoughtful and intentional approach to career development. 
Managers can facilitate this process with personalized career journeys, strengths conversations, and regular check-ins with their direct reports around company anniversaries. When you create clear career progressions, you can also boost employee tenure and potentially delay the disruption caused when employees leave to take a new role at a different company. (Download this career action plan to jointly commit to your employee's development.) 
Cyclical events
In addition to career development conversations, there are cyclical events like performance reviews, salary reviews, and goal-setting. Since you know these events occur on a regular cadence, you can build reminders and templates to guide managers and employees through these events. 
Wellbeing
We're seeing a growing number of companies focus on the wellbeing of their employees. Whether it's in the form of offering specific wellbeing benefits (access to meditation apps or coaches, for example) or general reminders about taking time off and information on company leave policies, being proactive about wellbeing can help employees stay engaged and avoid burnout. Managers can also benefit by receiving reminders and guidance on these policies so they can nudge their team members to look after their wellbeing.
Challenging moments
At some stage, your company is likely to face a challenging moment. This could be an internal issue like layoffs, restructuring, or the departure of a member of your executive board. Or it could be in response to current events and how they're likely to impact your workforce. While many of these events are unpredictable, preparing communications and support for challenging moments is key to helping your managers and employees face the unexpected with minimal disruption.
Exits
An employee exit is another critical moment that matters. How you handle the offboarding process is just as important as how you handle onboarding—it will leave a lasting impression and can impact whether the departing employee is likely to become a customer, refer others to your company, or even apply for a role with you again in the future. We're also seeing a growing number of companies take an "alumni" approach and staying in touch with previous employees to keep them informed of company milestones and current job openings. 
Why should you take a "moments that matter" approach?
Why adopt the moments that matter philosophy? There are several major benefits.
It helps us better adapt to the remote and hybrid world
When we don't see our coworkers in person regularly or have those casual run-ins in the hallways at the office, it's easy for major events to pass by without notice. We literally might not even notice that a coworker is pregnant if we only see them in a Zoom window! Being able to plan for moments that matter at scale helps people in a remote or hybrid company feel more connected. It also provides managers and employees with the clarity and guidance they need to mark occasions with sensitivity and cultural awareness.
It enables better performance for employees and managers
There can be a lot of ambiguity in today's work environment and the lack of clear expectations or guidance can cause anxiety. By defining moments that matter and creating guidance around them, we can enable our people to be more effective, perform better, and feel more confident.
It adds structure and strategy to sometimes "fluffy" topics
It can be hard to define concepts like "employee experience" or "company culture." How do you know when your company is excelling in these areas? When you identify the moments that matter at your company, you can create a plan of action and set goals to have coverage for every single moment. This provides a clear benchmark to work towards that's much easier to achieve than a vague goal like "improve our company culture." 
How to get started with moments that matter
We've made it really easy for you to get started—we have an employee journey map template that's available for anyone to use. This template covers many of the most common moments, but you might also want to map out the employee journey at your company and identify if there's anything specific to your company that you'd like to add. We've also written a more detailed guide to employee journey mapping here. 

1. Start with high-impact moments
If you're still in the early stages, don't try to do everything all at once. Consider the high-level stages like onboarding, life events, the manager journey, and employee development. You can then prioritize which high-level stages you'd like to focus on in the near future and which ones you might put on your roadmap in the coming quarters. Remember that over time, your goal is to cover as many moments as possible.
2. Personalize supporting content by demographic
For every moment, think about the experience for both the employee and their manager. Do you have communication in place to create clarity? Is that communication personalized by segment? For example, you may need to create different return to work plans for each office since the lactation room or other facilities may vary by location.
3. Automate your communications
Once you've identified the moments that matter and created communication around each one, it's also important to consider how to automate distribution. Think about it: On any given day, there may be dozens of these moments happening throughout your organization. As an HR team, you can't manually email every single employee and their manager with the information they need.

Using a tool like Pyn automates this communication and creates support and guidance for everyone. By leveraging employee data in your HRIS, Pyn sends automated and personalized messages to the right person at the right time. You can leverage our employee comms for free by using our Open Library, and when you're ready to start automating you can request a demo.

We can't remove all of the uncertainty and ambiguity of the working world today, but by taking a moments that matter approach, we can be as clear and supportive as possible—and that's a goal that's worth setting.