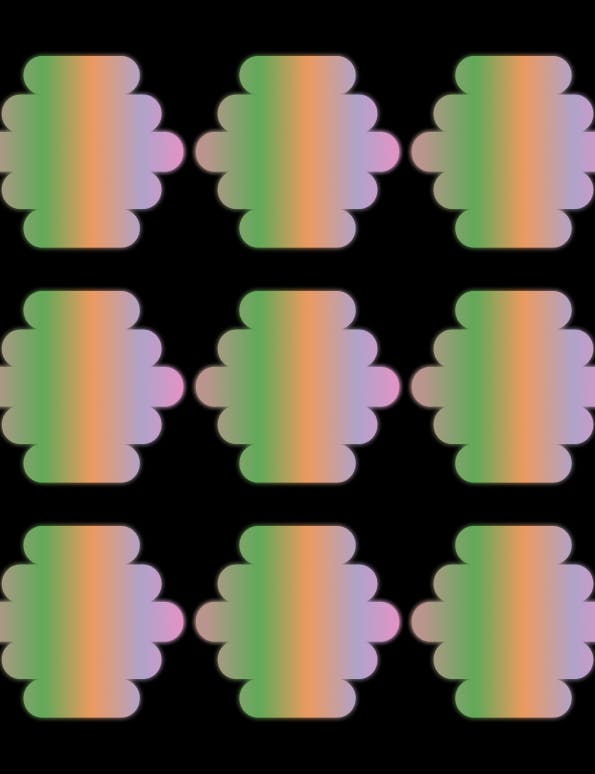 Article
8 impactful work anniversary ideas for HR and managers
10 Minutes
Written by
Lindsey Caplan, Contributor
The many days, months, and years our employees choose to work for our organization are significant. Your employee's commitment is important to honor and celebrate year-round - and especially at milestones like anniversaries.
Yet, with some employees in the office and some not, organizing consistent and personalized anniversary recognition programs can be a challenge. Our programs need to accommodate not only for employee flexibility but also for fast growth.
How do you celebrate work anniversaries so that employees feel appreciated and recognized for their unique contributions and achievements? In this article, we'll share eight hybrid-friendly work anniversary ideas with tips for HR and managers. We'll also highlight why it's important to celebrate these milestones in the first place and how to scale anniversary celebrations as your company grows.
The importance of celebrating work anniversaries
While it's important to recognize employees year-round, time-based recognition is especially significant. Anniversaries (along with other milestones like birthdays) are epiphany moments - natural occasions for reflection and often catalysts for life changes.
Here are statistics on what epiphany moments can mean for employee retention:
Work anniversaries are a time when job-hunting activity tends to increase by as much as 9% (HBR research)
Employees were more likely to resign on or around their work anniversaries than any other time during the year. (Harvard Business Review also found)
The highest percentage of voluntary resignations happens around a one-year anniversary. (Harvard Business Review also found)
Someone who has spent one year at their current employer is more than ten times more likely to leave to go to another company than someone who is five or more years at their current employer. (Research from recruiting technology firm Entelo)
This is why, especially as your organization grows, it's important to create the rituals or programs to ensure every employee's work anniversary is celebrated consistently -- especially at the 1-year mark.
HR's role in employee anniversary recognition is to create this consistent and programmatic approach that scales as our organizations grow. While HR focuses on implementing an anniversary program, we should partner with our managers to deploy the celebration. In this way, a manager's role may be even more crucial. Managers personalize the recognition for each employee, helping their contribution to the organization feel more real and specific. Both work in tandem to ensure our employees receive the recognition they deserve.
How to scale anniversary announcements
If you're a part of a fast-growing company in an industry where job changes are fast and frequent, then celebrating a 1-year anniversary is often a significant accomplishment both for the organization and the employee.
Group work anniversary celebrations
One way to scale anniversary celebrations is to group employees together -- just like we often do for new joiners. A cohort approach to anniversaries pools a celebration for employees who started in the same week or month. Not only does this give employees the chance to reunite and strengthen bonds with their new hire class, but it also helps us scale our celebrations as our organization grows.
For instance, you can offer a virtual cooking class or a similar experience that allows both remote and in-person teammates to connect and meet peer groups that perhaps they haven't interacted with since their new hire orientation (check out Confetti's offering of virtual company celebrations for more great ideas!). You can also coordinate a cohort meal or coffee with leadership. This offers a unique opportunity for the employees to hear directly and personally from company leadership. It also allows leadership to hear feedback and insight on the employee experience.
While group celebrations can help you scale, they should still be paired with personalization and individual attention.
Tie work anniversary celebrations to existing communication channels
At a fast-growing company, many employees won't know about some of their peers' anniversaries unless this information is shared publicly. Consider highlighting anniversaries on a monthly or weekly cadence in your organization's shared communication channels like Slack or integrating a brief shout-out into existing company rituals like monthly all-hands or newsletters. The purpose of this is so others can add their congratulations including company leadership. Just be mindful that your public recognition efforts are consistent and equitable. For example, give employees equal air time or shout-outs (aka no 10-minute speeches about how great John Doe is!).
No matter which idea your organization chooses, encourage your managers to celebrate their employees by setting aside 1-hour during the anniversary week for a career planning session. This sends the message that the employee is valued and the organization is committed to their growth. Career planning is important year-round, but especially important around an anniversary because it's a time when an employee is already reflecting on what's next for them. Be sure to share unique and specific praise about the employee, with examples of how their contributions have positively affected the company and its goals.
Check out our 8 work anniversary ideas below, in order from the least amount of effort to most, and how you can partner with managers to make each idea high impact.
1. Treat them to a meal
Treat yourself! Many of us mark important milestones and celebrations in our lives with food. From birthdays to promotions, personal anniversaries, achievements, and more, we relish putting the dishes aside for a night and enjoying a nice meal. Why should a work anniversary be any different?
In fact, research says we tend to remember experiences involving food - not just how it tastes but also the occasion. Celebratory meals link an already fond occasion with your organization and its generosity.
Provide a stipend or gift card for a meal delivery service so your employee can treat themselves and a plus one to a special celebratory meal. Employees don't achieve this milestone alone - giving them the opportunity to choose who to celebrate it with, and with what food, is a great way for them to also say thank you to those who supported them over the last year. Managers can check in to see how the celebratory meal went, and take note of their employee's preferred dining spot for future celebrations.
2. Support an employee-chosen charity
Give back to the community or a charity to recognize what your employees have given back to your organization. Choose 5-10 charities that align with your organization's values and finance policies (for example, 501-c-3 -C charities only). Allow employees to choose the charity they would like the organization to donate to mark this special occasion. Even better if the charity they choose is in line with their personal values.
Managers can check in with their employees to ask why they chose that charity. The answer may provide more insight into their employee, which can strengthen the relationship and help get to know the employees as a person first, employee second.
3. Advice from the future
Advice from the future is an exercise that pairs an employee with a slightly more senior team member. The tenured team member can offer advice or words of encouragement meant to guide the employee through the next year in their journey. For example, the advice might be "I wish I would have taken an hour a month to write down what I was learning and how I was growing", or some ideas on how they prepared for management responsibilities. The advice can be shared either via email or a meeting.
HR matches and assigns the employee pairing ahead of time, including the logistics and communication on the program details. It is likely HR will compile a list of willing and able tenured volunteers they can rotate through. Decide at what year mark an employee counts as tenured. Perhaps at their 5th anniversary, employees are offered the opportunity to give back and be advisors themselves.
Managers can help extend the shelf life of the advice the employee hears as well as help put it into action. They should follow up at a subsequent 1-on-1.
4. Professional development
Offer a special professional development opportunity in addition to what's offered regularly as part of an employee's tenure.
For example, offer a specific number of coaching sessions at an employee's 1-year anniversary. Or, offer additional funds to enroll in a course, a training, obtain a certification, or attend a conference. This gift is a win-win for employers and employees; they level up, and you benefit from the new skill.
HR can compile a list of available professional development opportunities, set a maximum cost, and reimbursement structure. It may also help adoption of the program if they compile and share stories of employees, what they chose to spend their time learning and doing and what they gained.
Managers can work with their employees to decide on the professional development opportunity that most aligns with their interests and goals
5. Online scrapbook
Work anniversaries are a great time to relive memories, and one of the best ways to reminisce whether remotely or in-person is with an online scrapbook. Tools like Canva, Smilebox, Scrapgirls, and My Memories offer templates or digital scrapbook websites where teams can share photos and screenshots from events and type out special memories.
In addition to setting up online scrapbook sites, HR can structure the scrapbook with specific prompts for team members to respond to. Prompts could include:
My favorite project with you
You most impressed me when…
You shined when
You exhibited our values X when…
Online scrapbooks can be cumulative, meaning every year the team can add new content. The longer the employee remains at the company, the longer and more full the scrapbook will become! Managers can share the completed scrapbook with the employee as well as ensure team members contribute thoughtfully.
6. Time off
Rewarding employees with additional time off is a unique gesture that offers the employee to use the time for a variety of reasons like a conference, exploring a hobby, or more. HR teams can decide the amount of additional time and the policy surrounding it, for example, must be used within 6 months of their anniversary and/or the amount increases with each year of tenure.
Managers should ensure their employee takes the time and they should help clear the deck so their employee can celebrate away from the office and their daily responsibilities.
7. Make it snappy!
Allow employees to pick what may make this milestone more special and unique. Snappy.com is an all-in-one enterprise gifting platform helping organizations create connections through the power of giving. Snappy allows you to customize and automate gift campaigns for several initiatives, including anniversaries. Using the snappy.com dashboard, HR admins can send one-off gifts or automate long-term campaigns where every gift feels personalized and equitable.
Managers can add to this work anniversary idea by sharing their appreciation with a thank you card, and an additional small gift of their choosing.
8. Gratitude Board
Research has found that gratitude can help employees feel embedded in their organization, more welcomed and valued, and can contribute to reducing turnover. Giving the gift of gratitude (and a dopamine kick) can be especially impactful on anniversaries - a time when as we noted above, employees are already reflecting on their careers.
For HR, no need to collect individual responses or create private slack channels. Instead, use a tool like mentimeter.com with a simple prompt like, "What's one thing you appreciate about Employee X?
Mentimeter populates all of the answers into one word cloud so that an employee can see the list of answers together. In addition, Mentimeter will create an artifact the employee can keep and save.
Check out our article on celebrating employee birthdays for more detail on implementing your gratitude board and other ideas.
Work anniversaries, especially after year one, are a time when many employees are considering if their investment of time and energy was well spent. Having a thoughtful, consistent, and personalized approach to anniversary recognition is one way we can demonstrate our thanks to our employees.
Fast growth and flexible work offer opportunities to reimagine practices like celebrating anniversaries. The best celebrations include more than a gift or a piece of company swag. They prioritize personalization by partnering with an employee's manager to deploy what HR implements. If done well, employees increase their sense of pride and engagement and can reinforce their commitment to the company for years to come.
Want more tips on how to craft meaningful rituals for the most important moments in an employee's journey? Sign up for Pyn Point, our newsletter.