Design, automate and personalize the employee journey
Craft your employee journey and send the right message to the right people at the right time. Every time.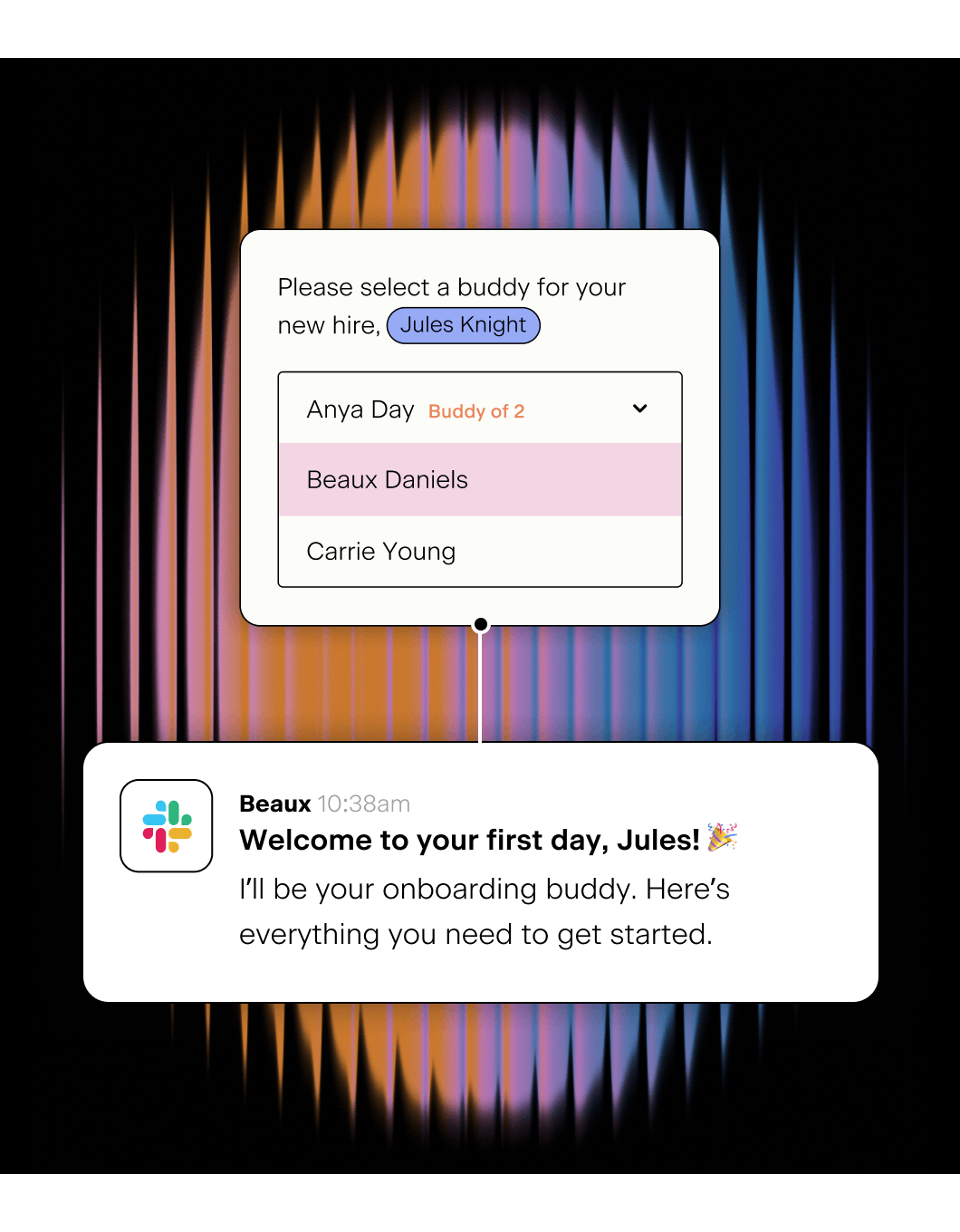 Onboarding
A seamless automated onboarding experience for global or remote teams. You can:
Delight with your pre-onboarding communications
Design your 90 day onboarding journey
Streamline your buddy program
Onboarding buddy tasks
Highlight if someone has been a buddy multiple times
... and more.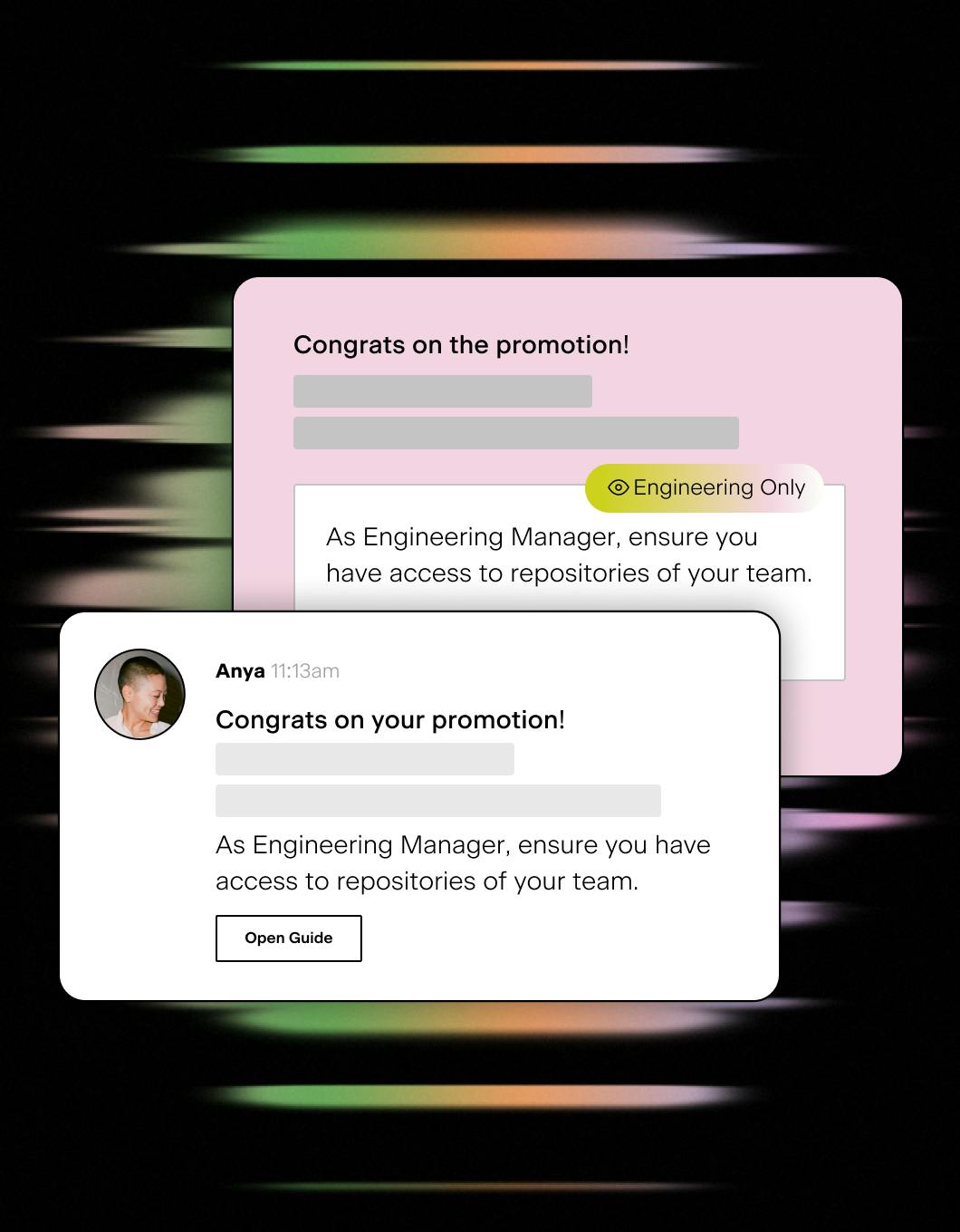 Manager
A manager's manual, automatically
Scaling manager education and support whenever they need it:
Kick off 1:1 templates, triggered upon promotion
Sent incrementally and just-in-time
90 day program for new managers
Guide for manager of newly promoted manager
Option to link to your LMS
1:1s, feedback, and coaching guides
Salary and performance review support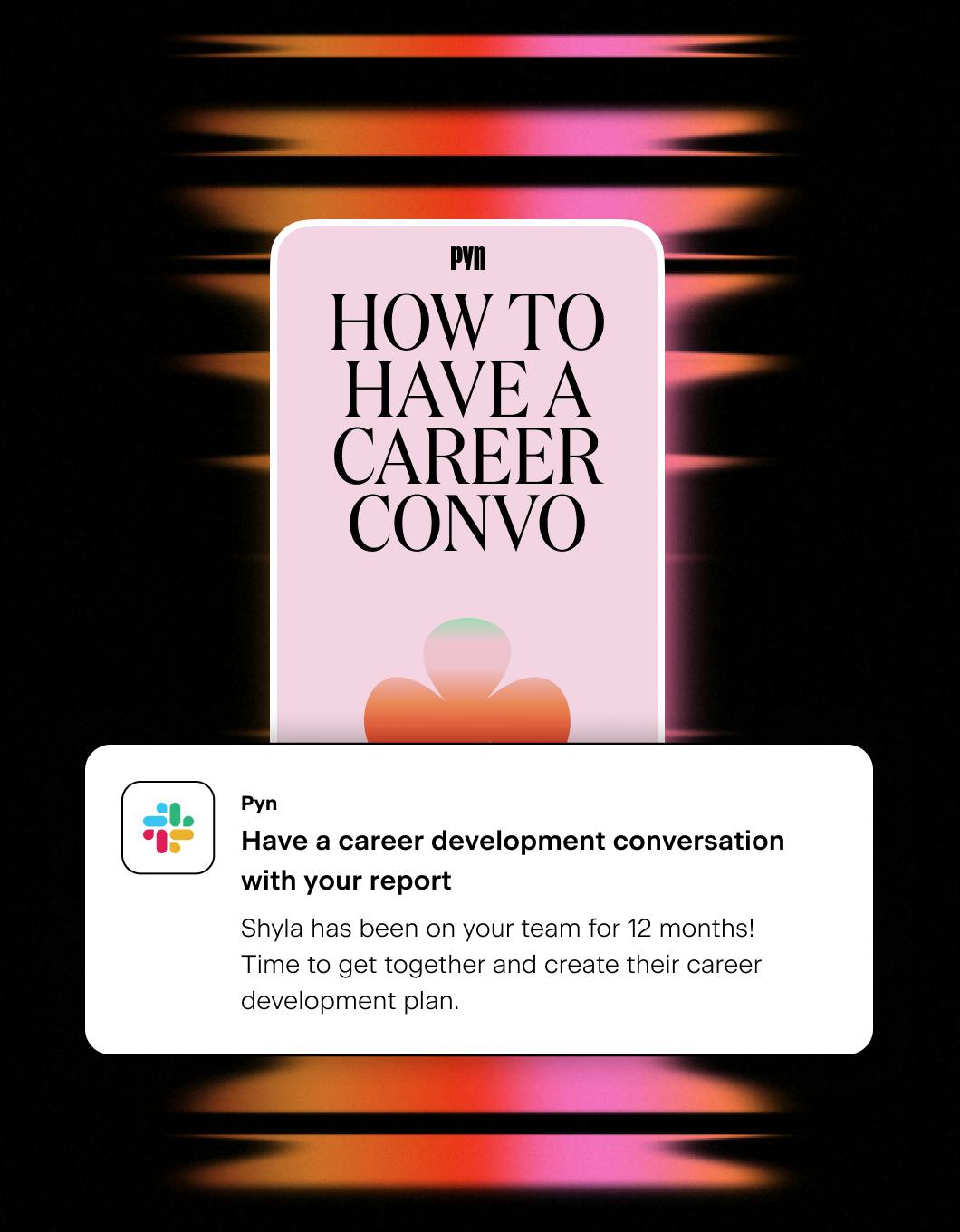 Career Development
Every career journey personalized, from day 1 to 101:
Nudge when someone's due for a career conversation
Career conversation guides
Vary instructions by department
3 month strengths conversations
Development support for new managers
Automate Buddy and Mentor programs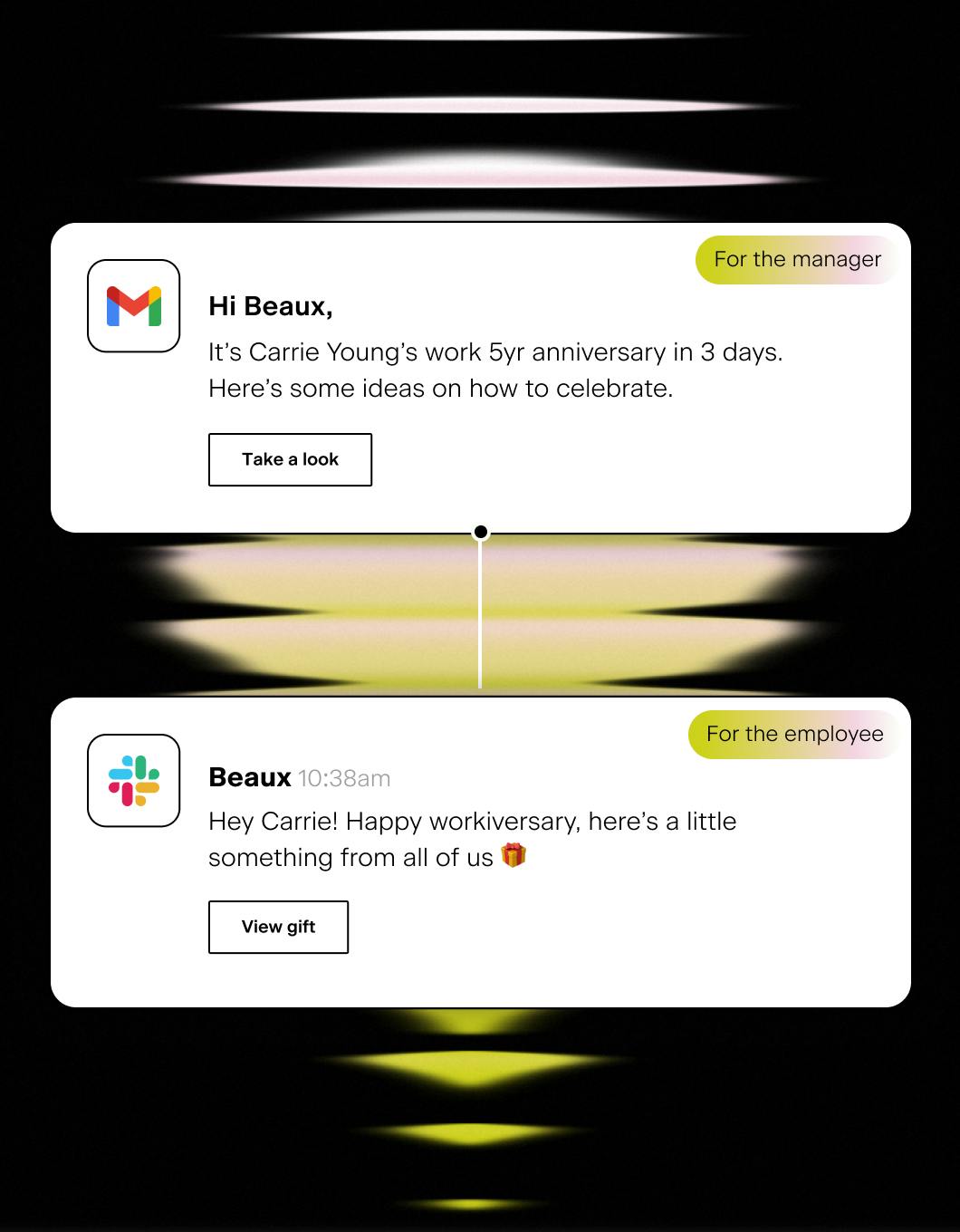 Special Moments
There will be cake! And balloons, and candles, and remote-friendly good times:
Never forget the important dates, like birthdays, work anniversaries, and Gary's pup's Gotcha Day
Use your HRIS data to define the moments that matter
Reliably remember the dates that are special to your team, every time
Parent return-to-work planning
Personalize with your HR Calendar
Pyn can help you create the best experience possible for each and every employee, in real-time.
How it works together
01 —
Connect
Connect your HRIS tool so Pyn can easily identify employee start dates, manager relationships, and more.
02 —
Setup
Define your demographics and identify your employee experience moments, all supported by the Pyn Library.
03 —
Automate
Create personalized emails or Slack messages you can set and (never) forget, totally in sync with your HRIS.
04 —
Personalize
Use your company calendar to personalize to specific demographics, then send in local timezones.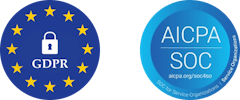 Security at the heart of Pyn
We've got the strictest GDPR and SOC2 protocols in place so your secrets are safe with us.
"Pyn lets us automate hundreds of helpful messages for our people based on their unique situation and circumstances."
Dipti Salopek
VP of People at Snyk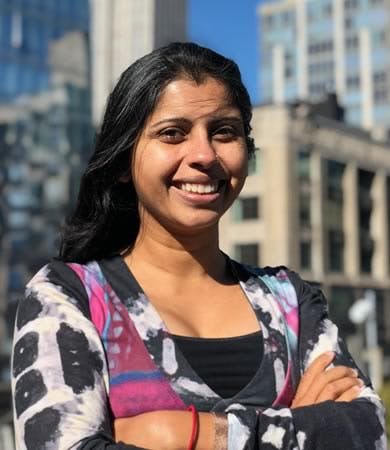 Powerful editor capabilities
Work with your company branding
Customize fonts, colors and signatures
Write and format messages
Include images and gifs or embed videos
Variations for personalized messages
Make sending department and location specific information easy (e.g. Engineering Only, Australia Only)
HR & Manager collaboration
Designed for HR
HR person can easily create their own HRIS triggered nudges and communications without needing to rely on HR Tech or IT
Manager personalization prompts
Designed for Managers
Reminders for managers to update the personalized note before the message is sent
No-code, low tech
HR person can easily create their own HRIS triggered nudges and communications without needing to rely on HR Tech or IT Integrations
Meet them at every stop on the journey
We allow employees to connect via the tools they use the most including Slack, Gmail, Microsoft Outlook, Teams and many more.
---
Deep Slack and email integrations
#NotABot
Send a Slack or Email directly from your personal Slack or Email
Choose your channel
Deep Slack integration: Send to Slack channel, Slack Direct Message, or Email
Target individuals, not lists
Pyn can target individuals and then send automated messages, from one person to another
Analyze the data
Pynpoint what's working, cull what's not, and forge your path forward
On your time
Communicate to employees in their local timezones
Safe and secure for enterprise
Approved Slack App, SOC2 Type 2, GDPR compliant, Data Processing
---
Our HRIS data integrations