Make your Employee Journey Map your own. You can add to or archive current Touchpoints across the journey.
Prioritize work to be done
Choose Touchpoints to prioritize and and assign owners for them. Filter the map by priority or owner for an overview of ownership across the journey and what needs to be worked in first to improve the experience.
Share your map design with your team. Invite them to work with you on your company's employee journey.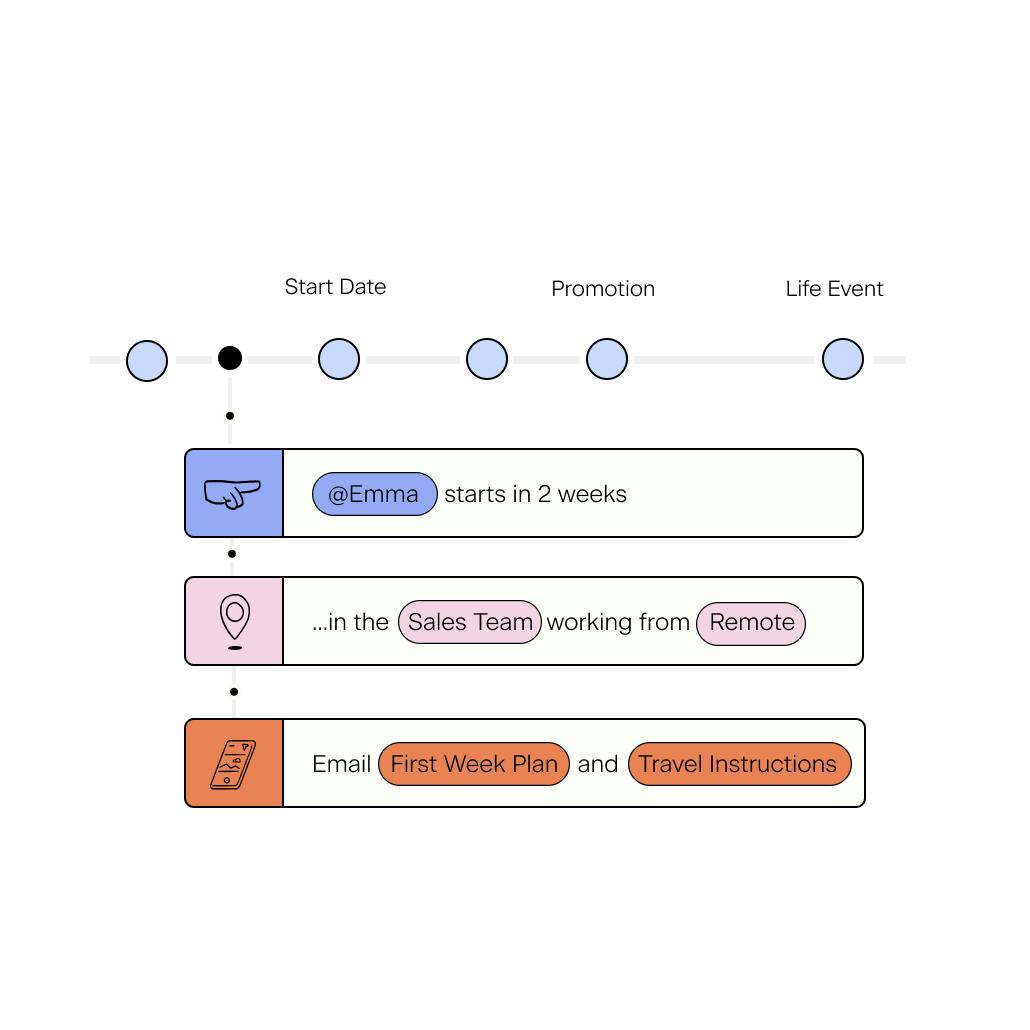 Automated comms, powered by HRIS data
Personalized comms delivered at moments that matter, automatically
Send via the channels your employees use - Slack, Gmail, Outlook and more
Pull from our library of 200+ expertly written comms or create your own
Make content beautiful and personal
Create sections viewable by select demographics
Add personalization, videos, images, forms and gifs
Change sender to send on behalf of a person
Automatically send comms for holidays, observances, open enrollment, and other key dates 
Customize content for each employee
Easily adjust dates and view all of your comms at-a-glance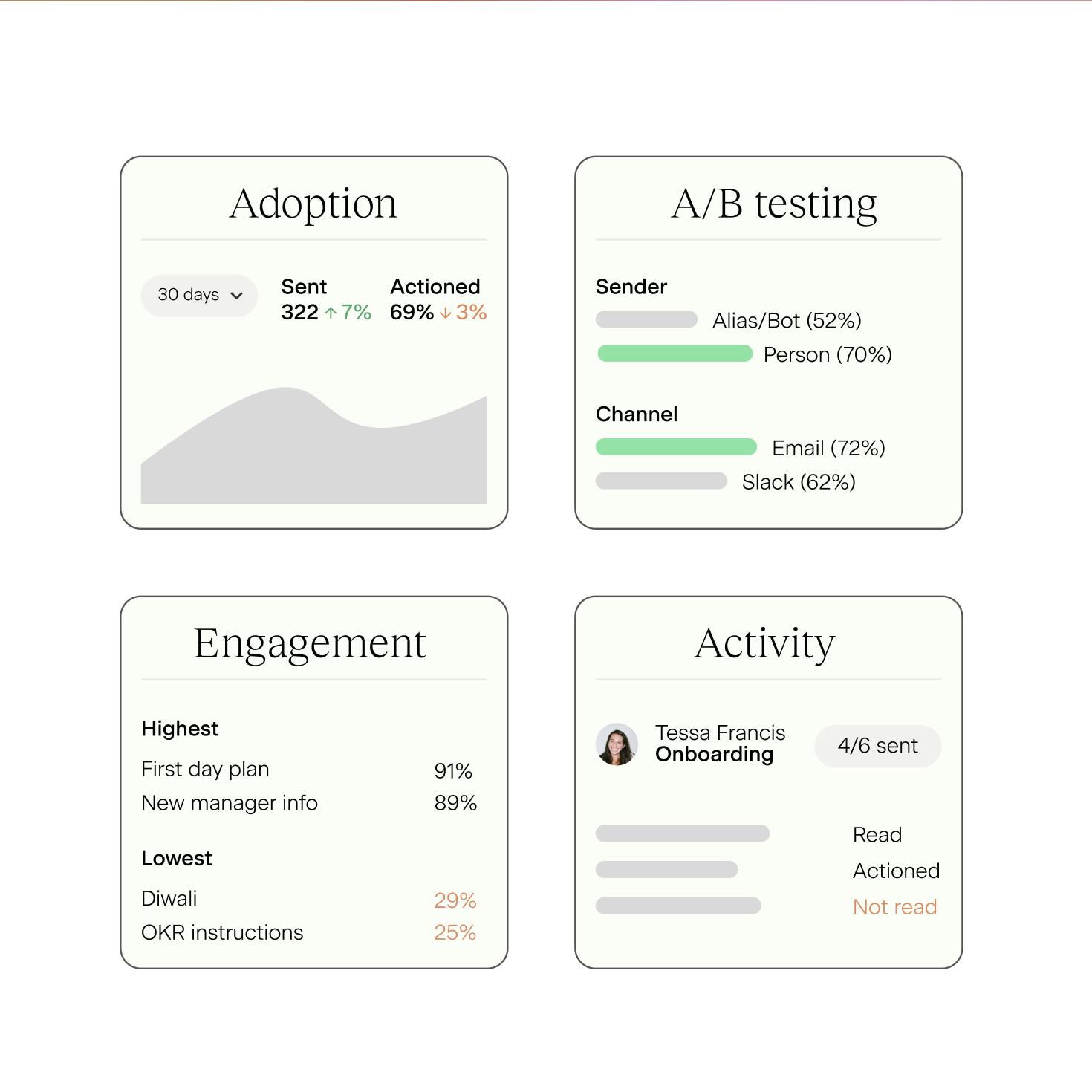 Analyze and improve communications
Analyze your best channels and sender options
Drill down to see readership and action rates
Watch engagement improve with better targeting, timing and personalization
Pyn is a catalyst for allowing us to do important, strategic people-centric work, rather than the monotonous, burdensome work that we would happily give to a robot.
Emily Nissensohn
Manager of Employee Development at Everquote