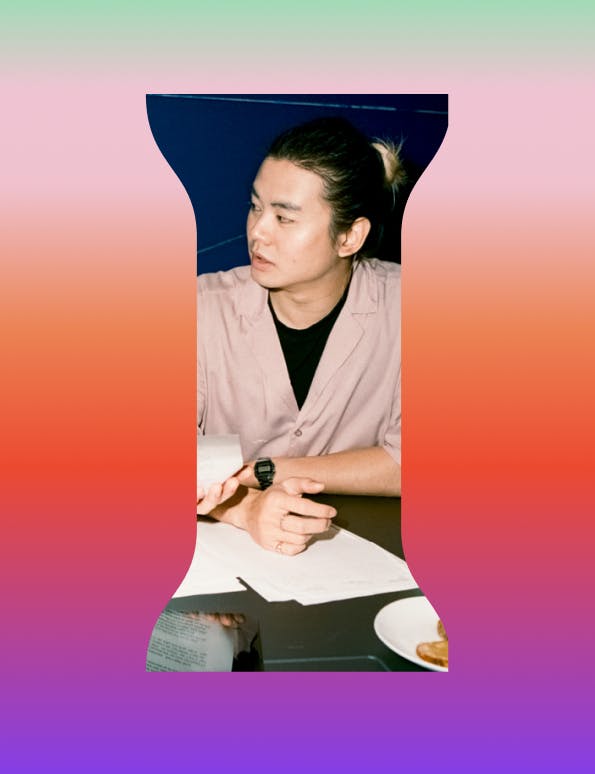 Article
Employee experience management: The key to employee retention and work satisfaction
12 mins
Learn how employee experience management can improve retention and work satisfaction. Enhance the employee journey and create a positive workplace culture.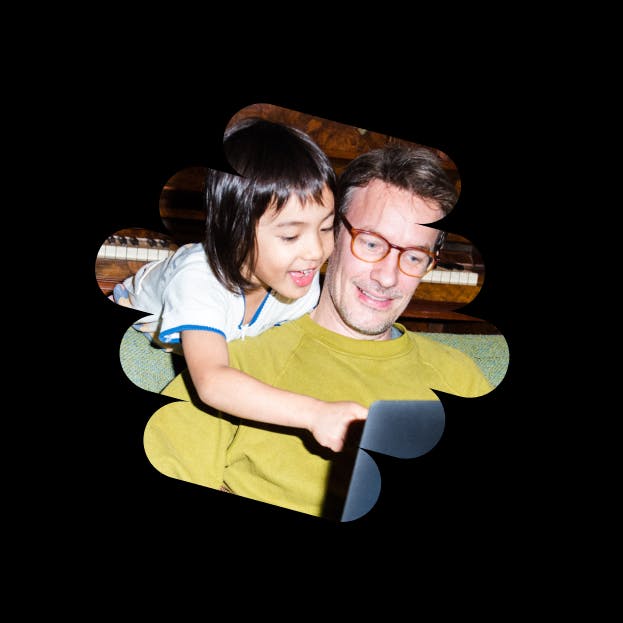 Written by
Joris Luijke, Co-Founder & Co-CEO
Many companies go to great lengths to optimize the customer experience. When it comes to promoting positive business outcomes, though, the employee experience is just as important. In fact, organizations with highly engaged and satisfied employees are 23% more profitable on average!
Looking to develop a company culture and work environment optimized for employee satisfaction and engagement? Below, we'll explore everything you need to know about employee experience management, why it's important, and six strategies to improve employee sentiment at your company.
What is employee experience management?
Employee experience management is fine-tuning the employee experience at every touchpoint and milestone throughout an employee's time with your company. This is one key piece of employee journey mapping, which is your roadmap to creating a stellar employee experience from the moment someone joins your company. 
A well-mapped employee journey breeds a positive employee experience. And with 40% of the global workforce considering leaving their jobs, it's worthwhile to make sure it's done right to reduce turnover.  
Employee experience management also helps improve employee well-being, reduces employee turnover, and makes your company more attractive to talented new hires — we'll dive into this in greater detail below.
Why good employee experience management will benefit your organization
The benefits of good employee experience management are multifaceted, ranging from improved employee retention to better business performance. Here are some of the top ways that effective employee experience management initiatives can directly benefit your company and improve its bottom line.
Better employee retention
In 2021, the average employee retention rate across all industries was just 52.8%. This means that 47.2% of workers left their jobs in 2021. Having a turnover rate this high can be incredibly costly given that the expense of replacing a single employee can range from one-half to two times the employee's annual salary. And that's not to mention any productivity losses or missed opportunities resulting from losing a talented team member. 
If you want to limit the impact of employee turnover in your organization, creating an employee experience that will make your employees want to stick around is key. 
Higher work satisfaction
When most business decision-makers hear the word "satisfaction," customer satisfaction is the first thing that comes to mind. If you want your employees to be productive, engaged, and committed for the long haul, though, then it is vital to value employee satisfaction as well. 
The right employee experience management strategy can help you keep your employees fully satisfied with their job so that your organization can enjoy all of the benefits that a satisfied workforce provides. Given that just 35% of U.S. employees report being engaged and satisfied with their work environment, this is an area where many companies have a lot of room for improvement.
Increased productivity and performance
Improved productivity is one of the biggest business goals that you can achieve by creating an employee experience that is optimized for employee engagement. In fact, research from Gallup shows that highly-engaged employees have 14% higher employee productivity.
Positive employer brand attracts top talent
Along with helping you retain the talented employees who are already at your company, an optimized employee experience can also help you attract even more top talent. 
In the age of the internet, word about a company's work environment spreads quickly. You can be sure that the candidates you are courting are checking reviews from employees who have previously worked at your company. In fact, one in three employees state that they have turned down a job due to poor company reviews. If these reviews are all glowing, your recruitment process will be a whole lot easier! 
Traditional stages of the employee lifecycle 
The employee lifecycle can be broken down into several different stages, which are similar to but distinct from the moments that matter across the employee journey. 
Attraction: During the attraction phase, potential candidates research your company and decide if they want to apply to your available positions. Going back to the importance of a good employee experience when it comes to attracting top talent, you need to make sure that these potential hires find plenty to be excited about during this stage.
Recruiting: The recruiting stage begins when you first contact a potential new hire and ends when they accept the offer. If you want to bring talented individuals into your company, then this is a vital stage of the employee journey to get right.
Onboarding: The onboarding process that new hires go through sets the tone for the rest of their experience at your company. It also gives them the training and foundation they need to excel at their job.
Retention: If you've put in the work and expense to attract and train a new employee, you'll want to keep them around as long as possible. If you want to limit attrition at your company as much as possible, then it's important to prioritize retention throughout the employee journey.
Development: Most employees value development opportunities and are continually working to advance their careers by growing their knowledge and skills. Be sure that you are providing these opportunities and supporting employee development throughout the employee journey.
Separation: Whether it's retirement or leaving for another position, there will come a time in every employee's journey when it is time for them to part ways. Your final responsibility as the architect of the employee journey is to make sure that this final stage is smooth as possible for everyone involved.
But, while the employee lifecycle can help you better envision the employee experience, its primary function is to track the traditional pillars of HR. The employee lifecycle doesn't delve into the moments that matter along the way, which we'll explore in the next section
The moments that matter in the employee journey
It's helpful to break the employee journey down into stages. However, an employee's journey is just as much defined by individual moments that matter as it is by the traditional employee lifecycle stages outlined above. Here are the moments that matter the most when it comes to shaping an employee's experience at your company.
Onboarding
We've already mentioned the important role of effective onboarding in providing a foundation for the rest of an employee's experience. By developing a thorough, personalized onboarding process for each employee, you can ensure that every new hire begins their journey with your company on the right foot!
Manager education and support
An employee's transition into a management position is a vital stage in the employee journey (use our new manager onboarding template to help them successfully start their new role). Anytime you promote an employee to manager, you must provide them with ample manager training and support. It's equally important to provide ongoing education and support to your existing managers.
Life events
Major life events such as getting married or having a child are important points in an employee's life. As such, they can have a major impact on the employee journey — even if they aren't directly related to the workplace. This makes it important to celebrate the life events that deserve celebrating and support employees through any challenges that major life events present.
Holidays and observances
Any holiday that your employees observe should be recognized and celebrated. Likewise, personal milestones and observances such as birthdays and work anniversaries should also be celebrated. 
Now, this doesn't mean you have to throw an office party for every holiday. But even something as simple as a company-wide email recognizing the event can help the employees who observe these holidays feel seen and valued.
Career development
Almost every employee values opportunities to improve their skills and position themselves for upward mobility. This makes career development moments such as training programs and promotions an important part of a positive employee experience. Use our Career Action Plan template to collaborate with your direct report on their longer-term career goals.
Cyclical events
Cyclical events such as yearly performance reviews or career conversations can be defining moments in an employee's journey. To get as much positive impact from these events as possible, you need to keep track of cyclical events for each employee and make efforts to personalize them.
Well-being
An employee's physical and emotional well-being will have a strong impact on their job performance. If you want to position your employees for success, it is essential to ensure you provide the resources and support they need to achieve a healthy work-life balance and maintain both their physical and emotional well-being.
Challenging moments
No matter how talented or hard working your team members are, there are going to be instances where they run into obstacles. How you support your employees during these challenging moments will have a major impact on their overall experience. 
Exit
An employee's eventual departure from your company is the final moment in the employee journey that you need to make sure goes off without a hitch. It's also a great opportunity to collect employee feedback via exit interviews.
6 strategies for enhancing the employee experience
From improving productivity to reducing turnover, there are plenty of reasons why your company's human resources department should invest in optimizing the employee experience. If you would like to ensure a positive work experience for every new employee that you bring into the fold, here are six proven strategies.
1) Create an employee journey map
You should never set off on a journey without a good map! This is true for cross-country adventures, and it's also true for the employee journey. With an employee journey map, you can map out the moments that matter for each employee at your company. This allows you to carefully craft and personalize each one of those moments for optimum results.
Employee journey mapping starts with identifying the key moments and stages in each employee's journey. From there, you use employee experience management software such as Pyn to plan and schedule personalized messages at each of these key moments. 
This ensures that no important moment or event in an employee's journey slips through the cracks and enables you to provide targeted, personalized support every step of the way.
2) Use employee experience management software
Planning and scheduling personalized messages that are atomically sent out at various stages and moments of the employee journey is one powerful benefit provided by employee experience management software and apps. However, there are also several other experience-boosting features and capabilities that top experience management platforms such as Pyn provide.
With Pyn, you can build a personalized journey for each employee from onboarding to exit. Best of all, Pyn leverages cutting-edge automation to send personalized employee messages without exponentially increasing the workload of your HR team. This enables your company to personalize employee experience management at scale almost effortlessly.
Pyn uses your HRIS data to identify the moments that matter and support your employees with personalized messaging at each key moment. 
With Pyn, you can create a streamlined and personalized onboarding process, celebrate important holidays, and acknowledge meaningful life events. If you are looking for a powerful way to take control of the employee experience at your company, turn to Pyn's industry-leading employee experience management platform.
3) Build a buddy program for onboarding
A successful employee journey starts with better onboarding. While there are plenty of ways to ensure a smooth and beneficial onboarding process for new hires, an onboarding buddy program is one of the most effective.
With an onboarding buddy program, each new hire will be assigned a mentor or "buddy" to provide more personalized onboarding and support. Mentors can also help facilitate team introductions and help them begin forming the social bonds that are key to a positive employee experience.
For more info on implementing an onboarding buddy program, check out our blog post on onboarding buddy program FAQs.
4) Train leadership to lead by example
Few things have a bigger impact on an employee's experience than the leaders who oversee them. With helpful, enthusiastic, and compassionate managers, achieving a great employee experience is usually quite easy. But with managers who don't do their job well? It's a whole lot more difficult.
This is why investing in manager training and support is key to enhancing the employee experience. In fact, research shows that employees who feel disconnected from their leadership experience a 10+% decrease in engagement.
5) Encourage employee feedback
Creating an environment that encourages honest employee feedback offers two substantial benefits when optimizing the employee experience. For one, it makes your employees feel heard and lets them know that the company truly cares about their issues and concerns. 
But perhaps an even bigger benefit is that encouraging employee feedback provides insights into how the employee experience can improve. If you're looking for ways to enhance your employee experience, there's no better group to survey than your employees themselves!
Speaking of surveys, employee surveys such as engagement surveys and pulse surveys are useful tools for collecting employee feedback. Along with sending out these surveys, you should also strive to create a company culture that encourages employees to generously provide their feedback, whether it's prompted or not.
6) Measure employee experience efforts
By tracking the right metrics and employee experience KPIs, you will be able to directly measure the impact of your employee experience management efforts. 
There are two key metrics that quantify the success of your employee experience strategy: employee journey coverage and employee sentiment.
Employee journey coverage score: Calculated by the percentage of Moments that Matter that are proactively managed to support the employees who may encounter them. When an employee encounters a Key Moment, they'd need timely guidance or support. A great strategy turns each of these moments into a good experience.
As a leading indicator, employee journey coverage helps you direct your employee experience efforts in the most meaningful way.
Employee sentiment score: Calculated by measuring employee sentiments through different parts of the journey (e.g., onboarding journey, new manager journey, exit journey) or the overall journey (engagement score).
For example, you can survey new hires about their onboarding experience and do an annual engagement survey for insights into the overall employee experience. As a lagging indicator, employee sentiment can be used as input for further discussion to improve employee journey coverage.
By tracking these employee experience metrics, you will be able to gauge the effectiveness of your employee experience efforts and identify any issues that need to be addressed.
Personalize the employee experience seamlessly with Pyn
Effective employee experience management is one of the biggest keys to a productive and satisfied workforce. By supporting your employees at each step of the employee journey with Pyn's cutting-edge employee experience management platform, you'll be able to craft a personalized experience for each of your employees in a seamless and hassle-free way!
To get started using Pyn to personalize the employee experience with automated messaging at every key moment in their journey, sign up for a free Pyn demo today!