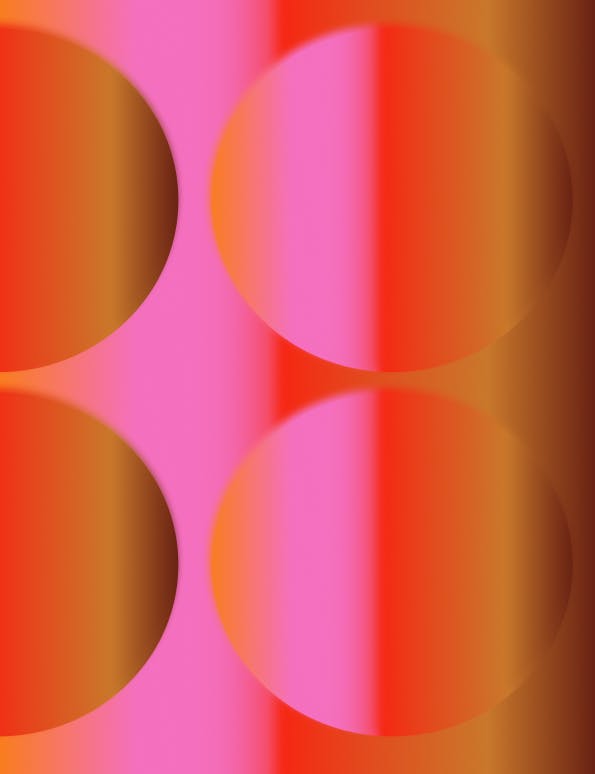 Article
Your guide to effective HR communications in 2023
19 mins
HR communications is an area filled with challenges. Discover how to overcome these obstacles to deliver an engaging HR communications strategy.
Communication remains a challenge for human resources teams in this new, ever-changing hybrid and remote landscape. It's harder than ever to engage with employees, with more distractions and platforms than in the past. According to a recent survey, 39% of employees report experiencing digital anxiety frequently. It's no surprise, when we're often overwhelmed with messages and communications — even those that are essential, like HR communications.
HR communications play an important role within any organization. They're your route to sharing key company updates, highlighting goals, building trust, and promoting culture. But with busy inboxes and hundreds of Slack notifications, it's hard to get the message through.
In this guide, we'll cover:
What's included in HR communications
Common HR communications challenges and how to overcome them
How to create a more engaging HR communications strategy
Let's take a deep dive into all things HR communications. We'll explore what this key function does, why it's a challenge to encourage change, and how to design a communications strategy that people can't help but engage with. 
What's included in HR communications?
There are a number of messages and functions that fall under HR communications. It's not just delivering the news that there won't be a pay rise, or that someone new is joining the company. Any message that comes from the HR team to anyone else in the organization falls under HR communications, with some types of messages more common than others. 
Some of the main types of communications you'll find under this banner include: 
Company structure changes
New hires and leavers
New role opportunities 
Policy updates 
Advice for managers
Time off and vacation reminders
Requests to take actions like completing surveys
Upcoming holidays and events
These messages are a mix of one-to-many and one-to-one. HR communications play a vital role in employee relations between leaders and managers, managers and their direct reports, and every individual across the company. These communications offer support, guidance, information, and insight to the people they're sent to — whether it's an email to all staff or a Slack message to an individual in the design team. 
How HR communications are delivered
HR communications, like any type of message, can be delivered in a variety of ways. A great human resources team knows which method to use and when for the maximum impact, so most HR communications plans feature a mix of delivery methods to match the goal, recipient, and timing. 
The most popular ways to deliver HR communications include: 
Internal email
Internal company newsletter 
Slack direct message
Slack channels 
In person
Video call or meeting
Each of these methods has its merits, and some are better suited for some messages than others. For a notification about new job opportunities, an email or a post in a dedicated Slack channel works great. For sharing the outcome of a sensitive decision, an in-person or video meeting might be more appropriate. It's all about finding the right way to deliver the message, at the right time. 
HR communications vs. internal communications 
With there being such a close link between employee engagement and the role of HR, it's no surprise that there's often a crossover between HR communications and internal communications. Both share common goals and focus on delivering a message, encouraging action, and supporting everyone across the company. Whether or not both teams exist at a company often depends on the company's size, with larger companies more likely to have both functions.
Traditionally, human resources communications is focused on messaging around the core aspects of being an employee at the company — like vacation, HR policies, and job opportunities. Internal communications often takes a wider view and dives into internal public relations, covering topics like upcoming staff social events, motivational blog updates, or highlighting employee experience initiatives. 
There are plenty of opportunities for the two teams to work together to deliver better messaging across the company. Collaboration between HR communications and internal communications can deliver more effective and engaging outcomes on topics like onboarding, employee engagement, training, and employee experience. 
9 Common HR communications challenges and how to overcome them
The role of HR communications is invaluable, but it's not without its downsides. Being responsible for communicating a range of messages to everyone introduces challenges in a range of areas — from consistency to engagement. 
Understanding the core challenges of HR communications means we can address them and create a better employee experience for all. Here are the most common HR communication challenges you'll face today, along with a recommendation on how to move past the roadblocks to create a more impactful strategy. 
1. Confusion and inconsistency 
One of the major challenges that HR teams face is inconsistency and confusion around what's actually happening. In a large organization it can be hard to deliver messages to everyone at once, or send the right personalized messages at the right time. This can lead to confusion, misinformation, and a lack of trust. 
Even with the most organized HR teams, individual managers can introduce confusion. Some are amazing communicators and supporters, while others struggle to relay messages or understand what's expected of them. This inconsistent and poor communication approach can lead to information silos where some people are more informed than others. 
Fix — Develop a clear message and use technology to help you deliver it to the right people, in the right method, at the right time. Take control of the message and don't leave the details to someone else to interpret. Use a tool like Pyn to not only help you craft and send personalized messages when they're most relevant, but to offer support and advice to your managers through our open library of HR communications tips and scripts. 
2. Lack of regular communication
HR communications should feel like a continued effort within your company, and not something that's rolled out only to deal with sharing bad news, a major change, or a company crisis. The teams you work with should be used to hearing from you throughout the year. 
Irregular communication can lead to a lack of trust and poor engagement, as there's no real relationship being built between your HR team and everyone else. This means that when you do eventually communicate, people are less likely to take action or engage with the message. 
Fix — Create a HR communications strategy, with a plan that helps you deliver thoughtful and relevant messages throughout the year. Create a calendar of HR communications and events or milestones that you can highlight, with the help of our HR calendar. Work with your internal communications team, if you have one, to partner up on consistent messaging and developing a relationship with employees.
3. Information overload
While it's easy to not send enough messages, it's also possible to completely overwhelm your employees with too many HR communications. In a recent survey, 25% of employees reported feeling overwhelmed and reporting digital anxiety from too many notifications and messages. This information overload can start from pre-onboarding and continue throughout their journey as an employee. 
Getting a new notification every time there's a message in a thread, or receiving every email from HR even if it's irrelevant, means people are more likely to feel overwhelmed and switch off. When you do need to engage them on a key topic, you'll find this more difficult as a result. 
Fix — Be mindful of how many messages you share with employees and make sure they're always relevant. Look for ways to group non-urgent messages in one place, like a company newsletter or weekly Slack thread. Set guidelines for how you'll use each channel and how often, so employees know to check their email for urgent communications and Slack for non-essential messages. 
4. Working across multiple time zones, languages, and cultures
With people across different time zones, locations, languages, and schedules it's hard to gather people in one place for important updates. This can lead to some people having more favorable information, while others miss out simply because they're not available at that time. 
Working across different locations brings cultural and language challenges, too. Every person and place has their own unique culture, holidays, and policies that apply based on local laws, which your HR communications should reflect. 
Fix — Prioritize delivering HR communications asynchronously, so people can get the same information at a time that suits their schedule. Invest in a HRIS tool that lets you group employees by location, so you can deliver the right messaging and in the right language. Use a tool like Pyn to help automate messages around key cultural dates, so your communications are relevant, thoughtful, and inclusive. 
5. Lack of engagement
Many HR teams struggle with engagement around their HR communications. This can be because of the content, which might be dry compared to other updates, or it could be due to information overwhelm or simply being delivered at a bad time. 
You might even be sharing great information in a fun way, but missing out on engagement for another reason. Employee burnout, using the wrong communication channels, off-brand messaging, and too many messages can all contribute to a lack of engagement. 
Fix — Talk to your employees and find out what they're most likely to engage with. Ask them how you can improve your employee communications and change the way you share your messages based on feedback. Create more opportunities for engagement — like a Q&A session, open forum, or weekly chat where you can talk directly to the HR team. 
6. Lack of personalization
When you're sending a one-to-many message, it's easy to keep things generic and send messages without any personalization. This can make the message you're sharing feel impersonal, cold, and irrelevant. 
When sending individual messages, these should be even more personalized. Congratulating someone on a promotion should make reference to their personal achievements, not feel like a generic update that could apply to anyone. 
Fix — Look for a way to add personalization wherever you can. Even including the employee's name makes a big difference. Use Pyn to help you celebrate personal moments and personalize the employee experience throughout. 
7. Poor transparency
HR has a reputation for having closed doors and only communicating what is absolutely necessary. This can lead to feelings of distrust and a lack of transparency that many employees want to see from their leaders and peers. 
As every employee will see your HR communications, they'll take note on how you choose to communicate. This can set the tone for the way they operate too, so it's crucial to demonstrate transparency so others build these habits too. 
Fix — Be as open and transparent as you can be. Make it part of your culture to share the good and the bad. Give employees easy access to policies, templates, and details that can help them understand or help themselves. Encourage a practice of transparency across the organization, and demonstrate your company's core values so that others feel confident to take the same actions. 
8. Poor budget or no access to tools 
HR teams often don't see as much attention or investment as other areas, like sales or marketing. This means you can struggle with only basic tools and a small budget to work with. Without the right tools, you can't measure the impact you're having. This means you can't demonstrate value, look for areas of improvement, or celebrate what's working well. 
There are lots of great HR communication tools out there — like Pyn — but with no budget, you'll find it hard to make an impact with your strategy. A lack of budget and investment in tools means you need to put more time and energy into making your communications engaging, and can make personalization feel almost impossible. 
Fix — Lobby for a decent budget that gives you access to the best tools. Demonstrate why they're a must-have rather than an optional extra, and put forward your case for investment in tools like Pyn to help you deliver personalized HR communications at scale.
9. Lack of support from senior leadership
It's tough to make a difference if you don't have the support of your senior leadership team. Some HR teams work in organizations where the role isn't fully understood, or they're not given enough space or autonomy to truly make a difference. 
It's common for HR professionals to struggle with a lack of buy-in for ideas, poor budget, toxic leadership, or a lack of support for already established strategies and plans. These challenges can all hamper your efforts and lead to ineffective HR communications. 
Fix — Work with your senior leadership team to help them understand what you do and how you can introduce even more benefits across the organization. Demonstrate your experience and talent, and use the data you have to push for change in the right direction. Try to foster a culture that promotes autonomy and trust, so you can own the HR communications function and make an impact. 
How to develop a more engaging HR communications strategy in 10 steps
Many of the major challenges for HR departments can be overcome or lessened with the help of a strategic plan of how to deliver your HR communications. We've brought together our best experts to bring you 10 steps to help you create and deliver an engaging HR communications strategy. 
1. Review your current approach
The first step in creating an effective HR communications plan is to look at what you're doing already. Take a step back, analyze everything that you do and don't do, and look for opportunities to make it even better. With a recent study by Project 2.0 showing that 80% of employees dislike their organization's employee communications, there's definitely space for growth and change. 
Review your current company-wide HR communications approach in detail — from how you manage onboarding to how you support managers to deliver communications around returning from parental leave or supporting a direct report with a challenging time. Analyze what's working well, where any gaps are, and how you can align your new plan with your goals. 
2. Reflect on your brand and tone of voice
As you review your approach to HR communications, it's also the ideal time to think about how it aligns with your brand style and tone of voice. The way you deliver a message is as important as the message itself, so having both on the same page increases your chances of success. 
Review your tone of voice guide if you have one, or create a brand voice guide if you don't already. Use this to inform how you'll deliver your HR communications strategy, so that all your messages feel like a part of your company culture, values, and brand. While you might approach your external social media and email channels slightly differently, your internal communications need to fit your overall brand presence.
While reviewing your brand voice guide, look for ways you can make your communications more helpful and accessible. Avoid jargon, lean on personalization, and focus on using simple language to help employees understand the message clearly. 
3. Create an HR communications plan
Once you know what's working and where you can improve, you can start working on your new HR communications plan. This is an opportunity to set goals, plan actions, and build in milestones to review and refine your strategy further. Aligning your plan with your employee journey map is a great way to ensure coverage for all of the moments that matter. 
Within your HR communications plan, lay out your goals and objectives for the long term. Determine your resources, like your team members, budget, and HR tools. Outline and understand your audience, and figure out which channels appeal to them the most. Plan activities and messaging that helps you reach your goals and engage with your audience. Finally, note down your measures of success so you can analyze your impact. 
4. Invest in helpful and effective communication tools
Having access to the best HR communication tools gives you a greater chance of success. With the right tools you can save time, streamline your processes, and introduce levels of personalization and relevance that just aren't possible manually. 
Powerful HR communication tools and integrations can help you create a more engaging experience. With Pyn, we've designed a platform that lets you design, automate, and personalize the employee journey. It blends the power and scale of automation with the thoughtfulness of personalization to create moments that feel unique, relevant, and rewarding. 
Managers can access go-to messaging and build good communication skills with the help of our library of HR comms templates (known as pyns). Our holiday calendar prompts you to highlight and celebrate cultural or key events, and our integrations with HRIS data allow you to celebrate professional milestones without missing a moment. Every feature within Pyn is designed to make it easy for you to create a more fulfilling employee journey, at any stage. 
5. Lead with your company culture and values
As you work on your HR communications strategy, lean into your company culture and values. Let these lead and guide you in the way that you deliver your messaging and engage with the people around you. 
Become an influencer in the way that your team operates, and demonstrate your core company values. With your HR communications reaching every employee, it's an opportunity to share and reinforce what makes your company unique and special. Create opportunities to talk about your values and goals, and use real numbers, case studies, and tangible impacts to bring employees along with you for the journey. 
6. Be open and transparent
In many organizations, transparency and honesty are pay-to-play values. Your HR communications strategy is a chance for you to live these values and remove barriers. Create a culture where employees know their rights and career growth options, and have a greater insight into business objectives, challenges, and opportunities. 
Make trust and transparency a core theme within your HR communications plan. Communicate clearly with employees and remove elements of secrecy wherever possible. Make it easy for people to access HR and company policies and documents whenever they need to, so they can have more autonomy over their work-life balance and career plans. While you can't give insight into every thought or decision, the goal should be to not withhold information unless it's absolutely necessary. 
This culture of transparency and openness makes it harder for rumors to start and spread, or for people to feel confused about what's really happening. It also makes your employees feel more trusted and valued, which can lead to greater loyalty, retention, and engagement in the future. Get your senior leadership team involved with this too, so that it becomes a part of your everyday culture. 
7. Communicate inclusively
There's more focus than ever on building organizations that are inclusive, which means your HR communications strategy should make this a priority. Inclusive language can't be an afterthought, it should be at the center of the way you deliver personalized messaging to your employees.
Using language precisely and intentionally demonstrates respect and care for the recipient because it focuses on the impact on the recipient. Using inclusive language is also a signal to the recipient that your organization seeks to create an inclusive, safe and equitable environment.
For an in-depth look at how you can communicate in a more inclusive way, see our inclusive communications guide. It's a useful overview of what it means to be inclusive, how to communicate inclusively, and what this looks like in practice. 
8. Make your content more engaging
Getting people to engage with your content is tough. There's a lot of competition for your employees' attention, even within the company. Look for opportunities to make your HR messaging more engaging, so they're more likely to stop and get involved. 
One of the best ways to encourage more engagement is to communicate with your employees in the spaces they already use. Most people don't want to log in to a separate portal to see the latest HR updates. That's why Pyn works with tools like Slack, Microsoft Teams, Gmail, and Microsoft Outlook. Your teams already use these tools, so they're more likely to engage when you share your HR communications through them. 
Create interest in other ways by changing the type of content you share. Try video content, audio podcasts, and written content. Create an interactive portal or intranet, and share photos and videos that relate to your message. Add one-click share buttons or calls to action to prompt employees to take action. Use bullet points, headings, and simple language to make your communications easier to read. Not only do these strategies make your content more engaging, but they're great for accessibility and inclusivity too.
9. Create opportunities for conversation
Your HR communications strategy should be a one-way conversation. Find ways to turn it from a top-down approach into one that employees can actively engage with. Promote ownership, engagement, and trust through two-way communication. 
Send any email communications and Slack messages from a real person, with an address or profile that people can reply back to. Create a resource library for managers and employees to find and share what they need. Post in Slack where people can reply and ask questions, host live Q&A sessions on key topics, and introduce spaces where people can anonymously seek support or advice. Remove barriers wherever possible, so you can build trust and connections with employees. 
10. Ask for and act on feedback
It's tough to introduce a new HR communications strategy and you won't always get things right the first time. This is where feedback from employees becomes invaluable. Seek out their feedback and use it to make improvements with employee satisfaction in mind. 
Survey employees and ask them to rate how you currently deliver HR communications and how this can be improved. Encourage feedback throughout the year with the help of feedback tools like a suggestion box, dedicated Slack channel, or monthly surveys. 
Once you have this feedback, act on it. Introduce change where you can, and communicate these new features and updates with employees. Express gratitude for their support in completing surveys, and encourage them to be open and honest with their feedback. Apply this same approach to the way you operate, and always look for opportunities to improve your HR team and practices for the better. 
Automate your HR communications with Pyn
HR communications play an integral role in making your employees feel welcome, supported, and trusted — from the start of the onboarding process right through to their exit interview. 
Done well, HR communications feel like a natural, positive, and engaging part of the employee experience. Create the perfect environment for better HR communications with the help of Pyn. Our platform helps you streamline, automate, and deliver personalized communications that feel personal, relevant, and thoughtful. 
Use Pyn to help you do more with your HRIS data, like encouraging an individual to use up their leave balance or prompting a manager to assign a buddy for a new employee as part of your onboarding process. They might feel like small moments, but it's these messages that help you create a better employee journey across all the stages.