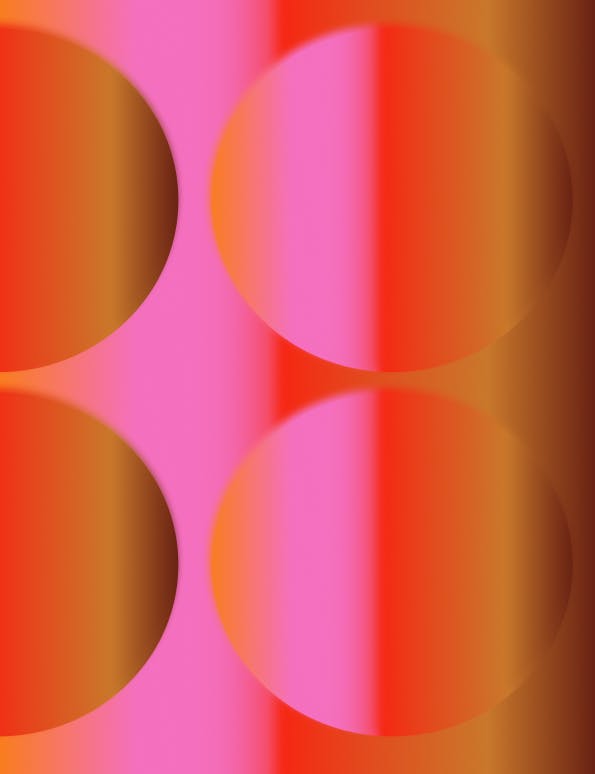 Article
How Pyn helps you do more with your HRIS data
5 minutes
Written by
Lindsey Caplan, Contributor
Few among us in HR or L&D work for what may soon be considered a relic of the past: an in-person and co-located company. Our new reality means employees are no longer right next to us. From hypergrowth to global teams, distributed, remote, and hybrid workforces, changes in how and where we work have presented new challenges when it comes to providing tailored and personalized support for our employees.
I experienced this challenge firsthand when I joined a global and hyper growth organization as the Head of L&D a couple of years ago. I no longer knew each employee personally nor could I stay on top of their unique needs and challenges. I was in search of a solution that would provide employees with timely, actionable, and personalized guidance in the moments they need it most.
Luckily, the solution lies in data we already have at our disposal: our HRIS.
The untapped potential of our HRIS data
A company's HRIS is the source of truth when it comes to where employee data is stored and updated. It's also the key to providing truly personalized support and guidance because of what it tells us about each employee - demographics, job information, benefits, vacation time, and more.
Our HRIS also tells us when important changes are happening in an employee's journey - from their first time becoming a manager, taking parental leave, taking on a larger team, bereavement leave, or more. These important moments in an employee's journey are often when employees come asking us for support.
By leveraging the data already in our HRIS, we can communicate with and support employees at their point of need no matter where they are.
The importance of point of need learning
Point of need learning (also called learning in the flow of work) is known as the holy grail in Learning and Development. Point of need learning aims to give an employee support right at the moment they need it when it's most likely they will retain and apply the information. An example would be a resource on how to have a great 1:1 given to a manager 30 minutes before their first 1:1. It's timely, applicable, and actionable.
No HR technology solution or vendor I had come across solved this. That is, except for Pyn.
I was immediately sold on co-founders Jon and Joris's mission to give employees personalized support at the moment they needed it. In fact, I now work at Pyn!
Pyn's solution isn't to pump more content at employees - but to use specific tactics to time, target, and personalize the content we share based on data we already have.
Pyn proactively scans for key changes in HRIS data to automate communications to match the messages we send with the moment of need in each employee's unique journey.
3 ways to leverage your HRIS data with Pyn
1. Send personalized communication at the point of need
With a change to an HRIS field, Pyn triggers a communication. Each Pyn guides employees and their managers through new or novel moments in their journey at the moment it happens. Leverage hundreds of communication templates that you can set once and send forever from onboarding to new managers, holidays, performance reviews, birthdays and anniversaries, and more. Here are just a few examples:
High leave balance ---> here's how to encourage your employee to take a vacation
1-year tenure ---> Congratulations on your 1st anniversary
New employee starting ---> choose a new hire buddy
3 month mark ---> have a 30 day check in with your new hire
2. Guide employees towards action that increases their confidence and productivity
Onboarding or becoming a manager are examples of transition moments. These are moments in an employee's journey when they are doing something new for the first time. It's also when they are the most open to and in need of our help and support. Traditionally, we create one-and-done trainings employees quickly forget or bombard new joiners with long messages and presentations. Instead, Pyn guides employees through each of these professional and personal transition moments at the moment they occur, which increases retention, recall, and relevancy of information.
Going from O to 1 direct reports ---> You're a manager now! 3 things to do in your first week
Taking parental leave → Congratulations! How to prepare for parental leave
Bereavement → Here's how to support an employee in bereavement
Onboarding → welcome to our company! Here's 3 things to do on your first day to get up to speed
From signing their offer letter to their 90-day check-in, or from their first 1:1 to first career conversation. Pyn is there at each step with actionable, timely communication personalized for each employee.
3. Reduce noise by timing, targeting, and personalizing communication for each employee
Did you know over 293 billion emails are sent every day? That's over 3 million emails per second! It's no wonder almost 25% of employees report feeling overwhelmed.
Instead of a one-size-fits-all approach, Pyn personalizes each communication based on data in your HRIS. The result, higher quality and lower quantity communication with a higher likelihood of being read and actioned. Target and time  personalized communication to a variety of demographics in your HRIS data, including:
Contractors vs full-time employees
Rehires vs new hires
Engineering vs non-engineerings
Time communication based on time zone
You can even target communication to employees who have completed compliance tasks vs those who haven't with automated reminders.
With our HRIS data as the key, we can create this sense of "wow, you really get me" by recognizing employees' unique needs while also saving valuable time and decreasing stress.
Pyn is there in the moments that matter most
Many of us in HR are stretched thin and physically separated from the employees we seek to help. Yet, we are tasked with providing personalized and timely support for our employee's unique needs no matter where they are. This type of personalized support at scale is possible with Pyn. The data we already have about our employees in our HRIS combined with Pyn's powerful platform allows us to personalize, time, and target communication and guidance our employees need to navigate each moment in their journey with confidence. In doing so, we're able to meaningfully improve the employee experience by increasing clarity, reducing noise, and connecting important information with our employee's points of need.