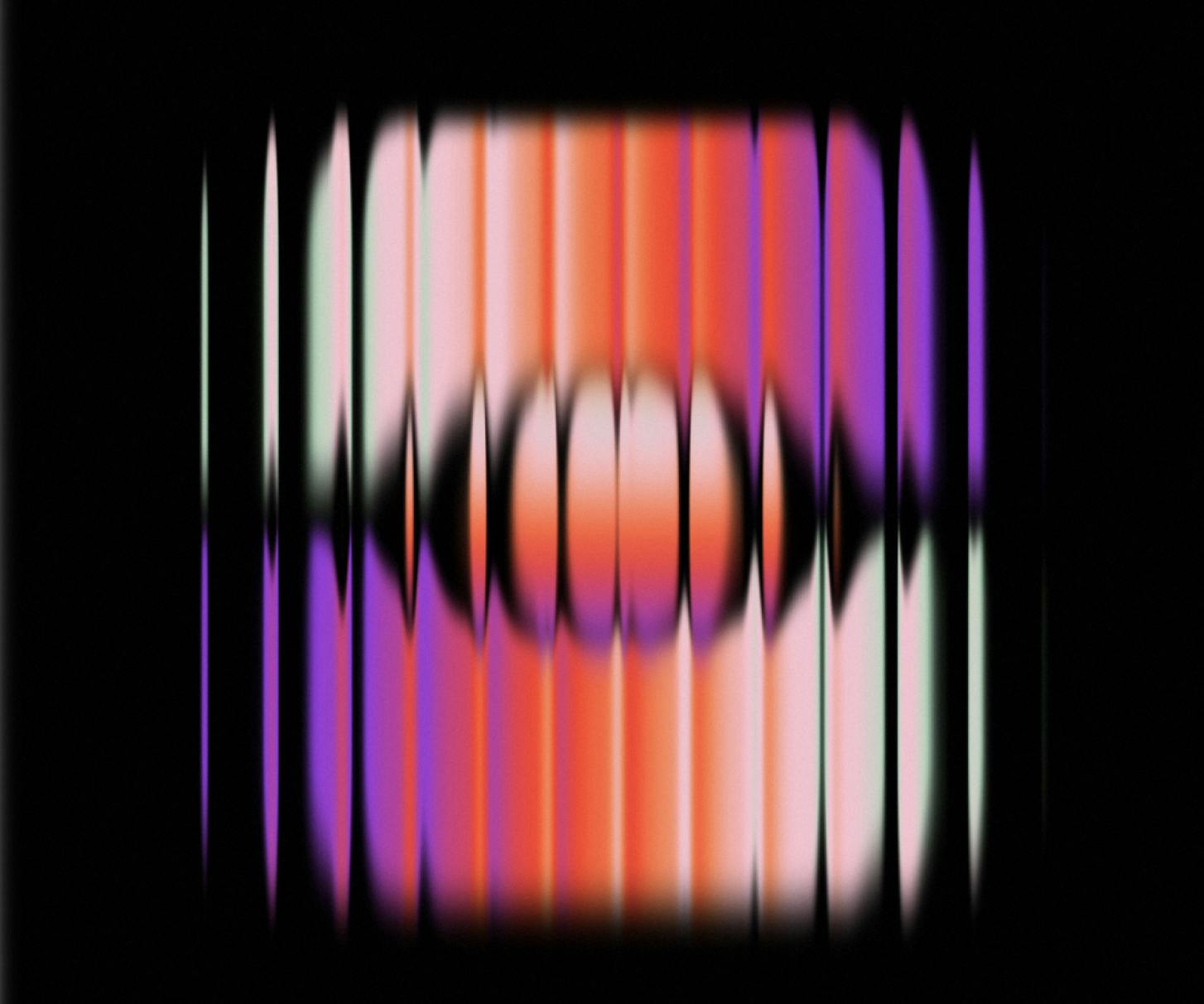 Article
How to support employees working from home: 9 best practices
12 mins
Empower your remote workforce with these 9 best practices for supporting employees working from home. Enhance productivity, wellbeing, and job satisfaction.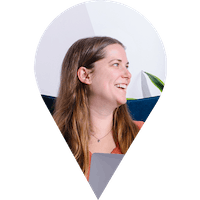 Written by
Alexis (Lexi) Croswell,
Following the COVID-19 pandemic, 45% of full-time employees now work from home either some or all of the time. And while remote work offers numerous advantages for remote employees alike, it also presents several challenges.
Driving employee engagement and keeping your team members motivated and productive isn't always easy when you can't meet those team members in person. That's why we've put together a helpful guide on how to support employees working from home. With these nine proven tips for empowering remote workers, you can overcome the challenges of managing a virtual team and set your remote workforce up for success.
9 ways to help your team thrive in remote work
Remote work might present several challenges (which we'll cover in greater detail at the end of this article), but the good news is that you can mitigate these challenges with the right approach to managing remote workers. Want to see your remote workers truly thrive and excel? Check out these nine best practices and the remote work challenges they help address.
1) Use a personalized employee communication tool like Pyn
Addresses: Communication, motivation 
Along with providing your remote employees with inter-team communication tools, you also need a tool for sending important messages to your remote teams.
With Pyn's employee communication tools, you can send personalized, automated messages to individual employees or entire teams. This powerful tool enables you to communicate with remote employees at scale and provide personalized support at every phase of the employee journey. Use Pyn to send a newsletter to employees who work from home as another simple, effective way to keep employees engaged and informed.

When transitioning from in-person to remote work, Rhino utilized Pyn to automate their pre-onboarding and onboarding communications, which was a critical support during their period of high growth. 
"Automating our communications with Pyn cut out so much time for our onboarding team, which was a game changer," says Claire Babbage, Rhino's Senior Director of People Operations.
From onboarding to promotions to celebrating important moments such as birthdays and work anniversaries, Pyn makes it easy to guide every moment of a remote worker's experience with your company with targeted, personalized messaging to keep them motivated and engaged.
2) Build a strong onboarding and orientation program
Addresses: Social isolation, communication
A strong onboarding program is vital for remote employees and in-office employees alike. For remote workers who don't have the benefit of receiving in-person instruction or working directly alongside experienced mentors, though, it is especially important. In fact, we would argue that building a strong onboarding and orientation program is the most important of all the keys to setting remote employees up for success.
Given that new remote employees often feel confused and overwhelmed during their first days on the job, getting them up to speed with great onboarding can also eliminate a lot of stress. This is one of the reasons why a great onboarding program can boost employee satisfaction; according to research from Gallup, employees who received an exceptional onboarding experience are 2.6 times more satisfied with their jobs.
You can check out this resource for a complete breakdown of how to onboard a remote hire. However, one initiative that deserves mentioning here is creating an onboarding buddy program. An onboarding buddy program involves assigning hires a "buddy" (mentor) who will guide them through the onboarding process, introduce them to the team, and answer questions as they come up. For remote hires, having this one-on-one guidance can be especially valuable for immersing them in team communications and building social connections.
3) Create meaningful opportunities for your team to connect online
Addresses: Social isolation, watered-down work culture
To facilitate the type of teamwork required for great business outcomes, you need to provide your team members with plenty of opportunities to bond. For remote teams, this means creating meaningful opportunities to connect online.
There are plenty of examples of what these opportunities might look like — and plenty of room to get creative. One common approach is to host virtual lunches where team members can hang out during their lunch break via video calls. Hosting a virtual game is another fun option, and there are even online games designed specifically for team building, which can help strengthen your work culture and reduce feelings of isolation. 
At Pyn, we've played games through Confetti, taken a graffiti class (pictured below), and learned American Sign Language through trivia.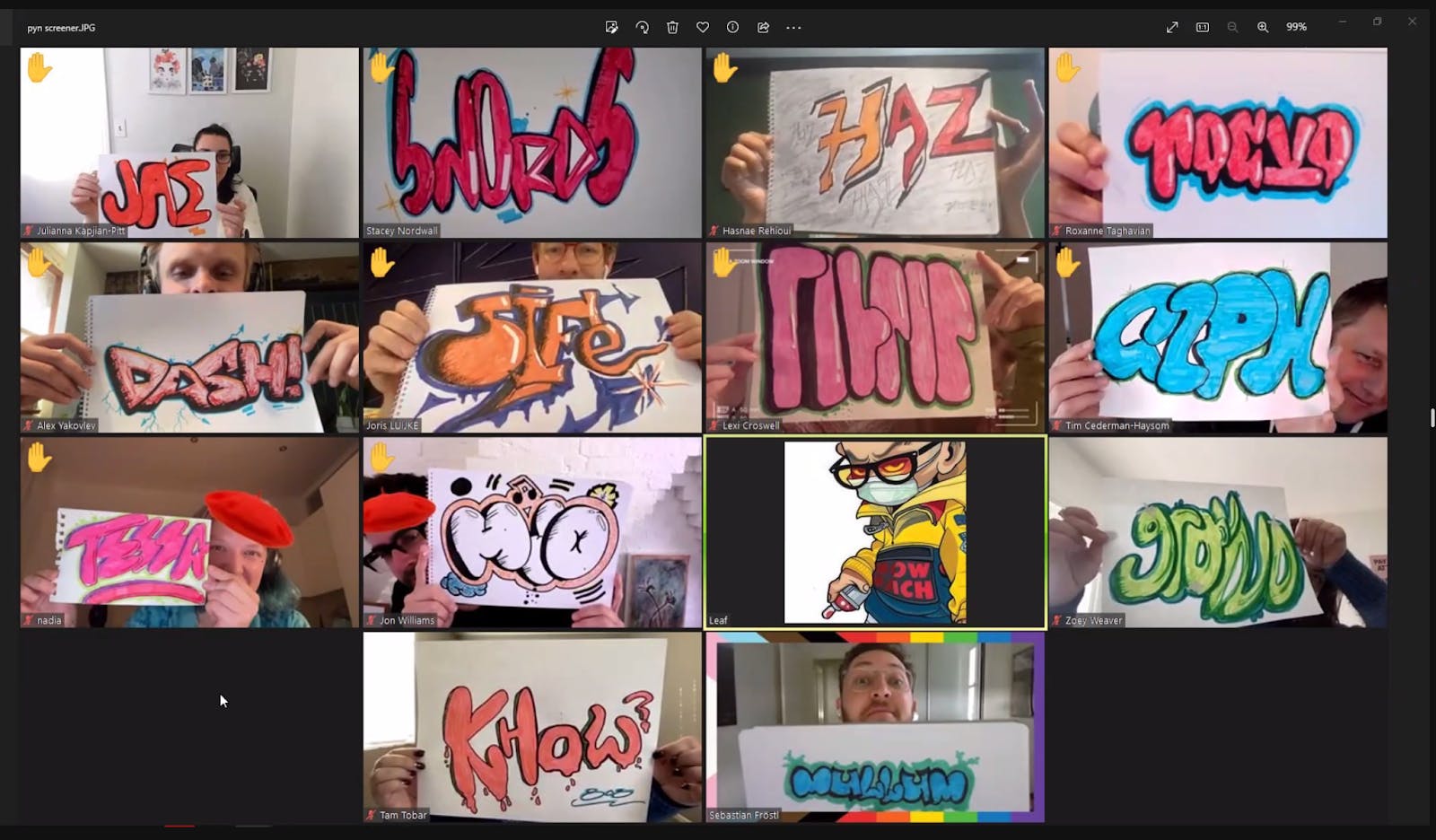 Other examples of ways you can provide your remote team members opportunities to connect and bond include:
Virtual coffee chats
Temp checks at the beginning of meetings
Sharing recognitions/gratitudes at the end of meetings
Creating Slack channels for common interests or watercooler chat
In a traditional office setting, you can usually count on opportunities for team members to connect and bond happening organically. But with remote teams, you have to get creative about making those opportunities happen. This is just one of several things you'll have to approach differently now that you're working remotely, and it's essential to supporting remote workers.
4) Recognize employees often
Addresses: Motivation, watered-down work culture
Recognizing employees for their hard work is one of the most effective ways to keep them engaged and motivated. This point is as true for remote teams as for traditional employees. 
But, as with opportunities to connect, recognition doesn't happen quite as organically in remote work. Factor in the feelings of isolation and disconnect that remote employees often experience, and it's easy to see how many remote workers could feel unrecognized, unappreciated, and unmotivated.
The good news is that there are plenty of ways you can motivate remote workers by providing the recognition they deserve. Whether it's recognizing an employee's hard work or celebrating important dates such as their birthday, a simple gift or gesture of appreciation can make a big impact. 
(An example of a small gesture that made a big impact for me! Joris (our CEO) created this AI artwork (?!) as a token of recognition of my efforts in Q1. It's so weird and unique, it makes me laugh looking at it and thinking about him creating this.)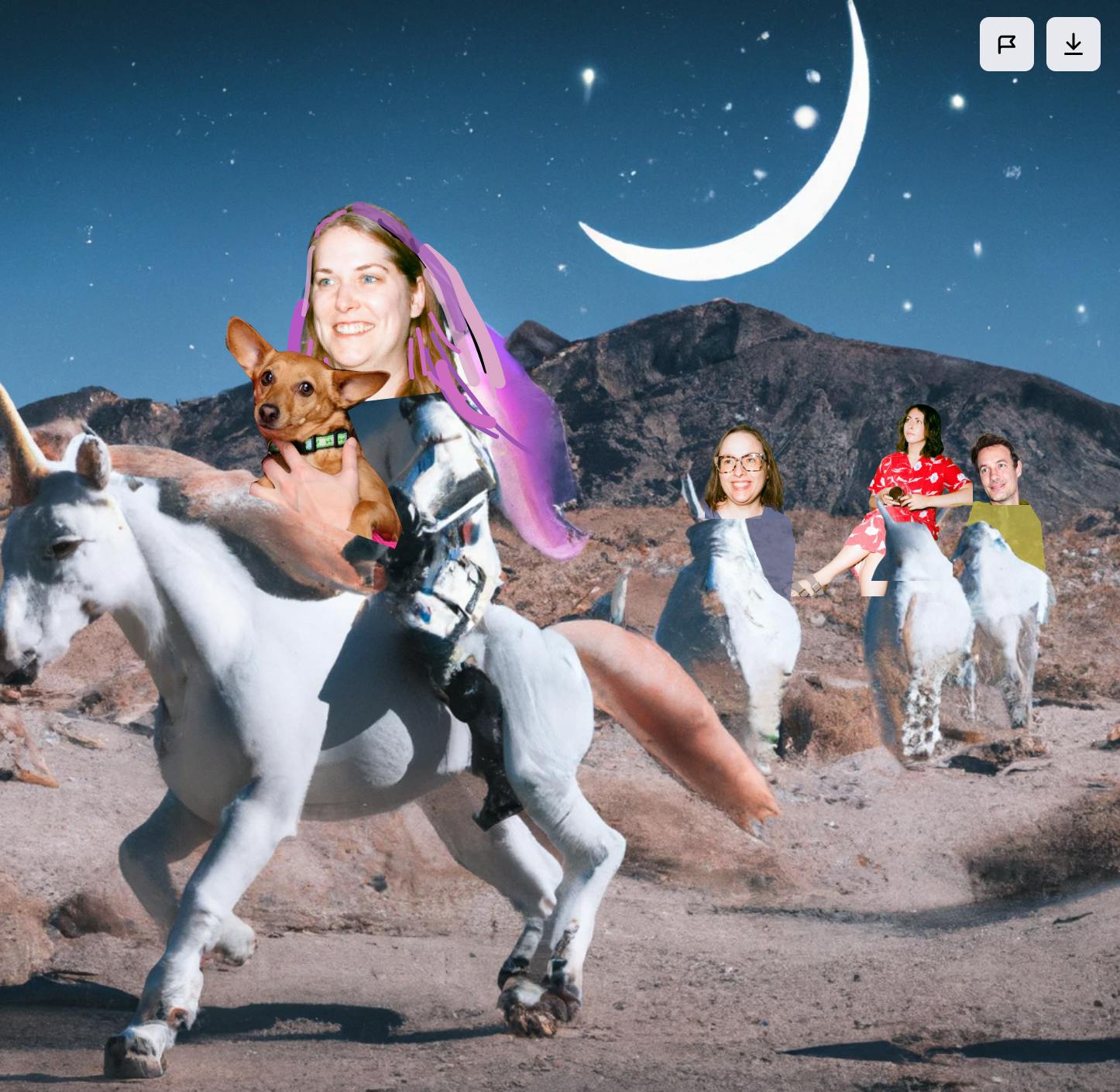 A few examples of great employee appreciation gifts for remote workers include gifts, perks, and tokens of appreciation such as:
Extra vacation days
Customized company swag
Digital gift cards
Handwritten, personalized notes
Home office upgrades
These rewards don't have to be grandiose or expensive; they are often valued exponentially more than their material cost by the employees that receive them. Even if it's something as simple as a quick expression of appreciation during your next team meeting, recognizing remote employees in the ways that matter to them pays dividends.
5) Celebrate milestones like birthdays and work anniversaries
Addresses: Social isolation, motivation, watered-down work culture
Celebrating important dates and milestones is key to making employees feel appreciated and recognized. Birthdays and work anniversaries are the first two that come to mind, but there are plenty of other milestones and dates that you may want to recognize with a gift or personalized message. This includes dates and milestones such as:
Holidays that your remote employees observe
The completion of a project
The achievement of a personal or business goal
Major life events such as marriages or the birth of a child
Some milestones are worth celebrating with events and gifts, but all of them should at least be recognized with a personalized message of congratulations. This recognition can go a long way toward keeping employees motivated, and fosters a supportive, appreciative work environment.
Thankfully, this is something that Pyn makes easy, allowing you to send automated, personalized messages at scale and ensuring you never miss the opportunity to celebrate the moments that matter. Check out our HR Calendar for 100+ employee comms for holidays and observances across the world.
6) Pay special attention to managers and supervisors
Addresses: Communication, motivation
And when it comes to supporting remote employees, no one will have a bigger impact than the managers and supervisors in charge of them. Therefore, one of the best ways to support remote teams is by supporting their leaders.
This starts with thorough manager training. Ideally, you will provide your managers and supervisors with training programs tailored to managing remote teams. From there, observe team leaders closely and offer feedback when necessary. You should also encourage your managers and supervisors to provide their own feedback since they will likely have plenty of great ideas on how to best support and motivate their remote teams.
Emily Nissensohn, Manager of Employee Development at Everquote, uses Pyn to automatically send communications to managers during their new hire onboarding process. She's noticed more managers engaging with these comms than before, especially since she can now send these messages through Slack automatically.
"Pyn helps us engage managers in conversation, which is a real priority for me. Making sure our managers are engaged in the onboarding process is really important because they play such a critical role in those first 90 days for a new hire — and beyond."
7) Promote employee wellness
Addresses: Motivation, blurred work-life boundaries
The social isolation created by remote work can often make it all the more challenging for employees to maintain their mental health. For some, it can even be difficult to draw a boundary between work- and personal-life since remote workers typically work in the same place they decompress: at home.
Of course, physical health is likewise just as much of a concern for remote workers as it is for any other employee. If you want to promote your employees' physical and mental wellness, provide them with high-quality benefits and wellness programs that encourage them to disconnect from work.
A few examples of the benefits and wellness offerings that can help improve your remote employees' well-being include:
Stress management programs
Personalized health management
Mental and emotional health apps
Well-being support groups
Providing your employees access to programs and tools such as these will lead to healthier, happier, and more productive employees.
8) Check in frequently, but don't micromanage
Addresses: Social isolation, communication
While it's important to check in with remote employees frequently, you don't want to micromanage them; having an inbox that's flooded with messages can be just as annoying as having someone stand over your shoulder the entire time you work.
So, what does checking in without micromanaging look like? One great approach is to host regular 1:1 meetings with your remote workers. Using employee messaging software such as Pyn to target messages to specific employees or groups is another effective way to get important information out without flooding employees with messages.
Managing remote employees without making them feel micromanaged is all about finding the right balance. You'll need to devise a system for checking in routinely with remote employees on a schedule that isn't burdensome while ensuring that the messages you send to remote employees are targeted and worthwhile.
9) Encourage managers to ask for feedback (and follow up afterward)
Addresses: Communication
Asking remote workers for feedback can allow managers to identify opportunities for improving the support they provide and countless other aspects of your business.
When managers ask  for feedback often, employees feel appreciated. Asking employees for feedback about how the company can improve lets them know that their manager (and the company) values  their opinion and makes them feel like they are an important part of the bigger picture.
Just be sure that when your managers ask employees for feedback, they follow up effectively. You don't want to waste the opportunity for improvement or make employees feel like their feedback doesn't matter. While not every recommendation an employee makes will be feasible, you should implement worthwhile feedback and let your employees know each time you do.
In fact, Pyn has ready-made comms you can send to managers on how to ask for feedback in their next one-on-one meeting. You can use this for free via our open library, and as a Pyn customer you can automate comms like these and more.
Challenges employees experience in remote work
The remote work model comes with as many challenges as it does benefits, and employees and their employers don't always agree on how to address those challenges. Some of the top challenges experienced by remote workers include:
Social isolation
Remote employees don't have the luxury of socializing with their colleagues around the water cooler. And while most remote employees find connection through their  social lives outside of work, working from home still entails a lot of social isolation. 
Without the right team-building efforts, this lack of social interaction can leave remote employees feeling disconnected from your company and can even be a drain on their mental health.
Communication and team collaboration
Communication and collaboration are much more challenging when team members can't meet face-to-face. That's why it is vital to support remote teams with high-quality communication and collaboration tools such as video conferencing software such as Zoom, project management software such as Slack, and employee experience tools such as Pyn.
Motivation
There are several reasons why remote employees tend to struggle with motivation more than in-office employees. For one, social isolation can hinder an employee's motivation. Feeling disconnected from the company and distractions at home can also negatively impact employee motivation.
Watered-down work culture
Remote employees won't be as immersed in your hard-earned company culture as your onsite employees. While there are strategies you can employ to promote your company's culture to remote teams, they are still likely to experience a watered-down version of it compared to team members who come together under the same roof every day.
Blurred work-life boundaries
Sixty percent of remote workers report that distractions at home make it difficult to maintain a healthy work-life balance. When your workspace is also where you rest and relax, staying productive can often be difficult. 
On the other side of the coin, working from a home office makes some remote employees feel as if they are never off the clock, driving them to work unhealthy hours. This may be beneficial to your company at first, but it can quickly lead to burnout that hampers an employee's ability to be productive even if they put in extra hours.
Support your remote employees' well-being and development with Pyn
Supporting your remote employees' well-being and professional development is an investment that will surely position your company for success. With Pyn's industry-leading employee communication platform, you can provide your remote employees with the recognition, support, and updates they need to thrive.
To start using Pyn to effortlessly support and communicate with your remote employees, sign up for a free demo!