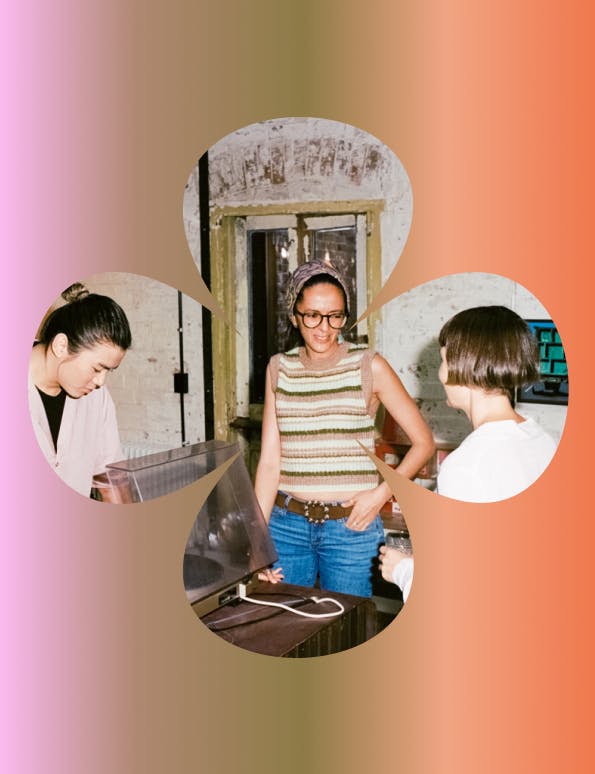 Article
10 aspects of remote work employers and employees disagree on
9 Minutes
While lives were disrupted in many ways during the COVID-19 pandemic, remote work is one disruption that seems here to stay. Employees mostly reported increased benefits of working from home, while employers aren't so sure if they want to let this work from home trend continue.
This discrepancy is forcing a reckoning of what "back to normal" will look like as it becomes safe to re-enter the office.
Some companies are toying with bringing their whole workforce back into the office full-time, while others are considering closing the office entirely, like Twitter did with its New York and San Fransisco offices. Still others are exploring a hybrid model, asking employees to come into the office a couple times a week or for specific meetings and team collaboration.
Whatever the chosen model, the disagreements between employers and employees cannot be ignored. To see where the biggest disagreements lie, Pyn compiled statistics from PwC's U.S. Remote Work Survey, which outlines the concerns and expectations of employers versus employees when it comes to the future of remote work. The survey defines an executive as someone who makes high-level decisions in the workplace, such as the return to in-person work. In November and December 2020, PwC surveyed 133 executives and 1,200 office workers to find out what practices are here to stay and what's about to change. Read on to see where employers and employees differ on remote work.
1. Workplace productivity

34% of employees reported increased productivity when working remotely, compared to 52% of executives

Not all positions are better as remote jobs, some employers have found. A large-scale study by the McKinsey Institute found remote productivity can't be measured by specific industries, but by the kind of activity each employee is doing. Some creative jobs—like graphic design or tech-based vocations that involve computers—can see more productivity when they're at home with a laptop, but workers in other jobs don't experience the same increase in productivity. Even though teaching or running business strategy can be performed from home during emergency situations like a pandemic, some say the tasks involved are simply more effectively done in-person
Learn how HR Automation can help you support workplace productivity.
2. Managerial readiness for remote work
27% more executives than employees believe managers were properly trained to lead in remote environments
Everything happened in a flash: On Jan. 21, 2020, the Centers for Disease Control and Prevention announced the first confirmed COVID-19 case in the U.S., and by March 19, California became the first state to issue a stay-at-home order. Employers and employee priorities came into strict focus. Outside of the medical community, no one could have known the extent to which COVID-19 would affect everyone's lives. With little time to prepare, employees at all levels were forced to adapt to the new normal. This drove up the demand for workforce training, which also includes training on non-technical topics like diversity and inclusion. Connecting remotely is different from face-to-face interaction, so training on leadership looks different in that environment.
3. Child care benefits
81% of executives say their company successfully expanded child care benefits under remote work, but only 45% of employees said the same
Child care needs vary from home to home, depending on the needs of each family and its children. The nonprofit Catalyst found that working mothers who have the option to do their work remotely are 32% less likely to leave their jobs than working mothers who don't have the option to work from home. Increased flexibility is a big reason for this finding, but employers expanding child care benefits is another factor that can have a dramatic effect on parents' abilities to stay in their jobs and perform well. 
Some parents juggled managing young children's online schooling while simultaneously performing their work duties remotely—both experiences oftentimes being new and unfamiliar and coming at the same time. In two-parent homes, one caretaker may have been on the front lines while the other was left to work and take care of a student with a learning disability. Experts on work-life balance say that parents' personal lives were highlighted in a new way because of remote work, and employers should be making child care benefits a priority.
4. The purpose of office space
Employers say the office's main purpose is to increase employee productivity, while employees say it's to provide space for collaboration
There is currently a debate on whether productivity and collaboration are at odds, and this data point suggests they are. Some employees can see collaborative spaces as distracting to productivity. Because of this, many companies, research centers, and experts have looked into what is actually considered "productive" versus "distracting."
In a 2015 Google study, researchers found the average office worker spends most time at work on mundane tasks like tracking, analysis, and formatting, not creativity and idea generation. What may look productive may not be productive at all. If employees are going to be working from home most of the time, one management author says, collaboration needs to be thoughtfully integrated via technology. The author also points out that collaboration is not a given with in-person workspaces that don't also thoughtfully design offices that allow for collaboration without the distraction and interruptions that many open-offices actually facilitate.
5. Adequate support for mental health
26% more executives than employees thought their companies had done enough to support workers' mental health
In the same way that needs vary in homes where the employee is also a parent, mental health needs are different in each case. Caring about workers' mental health isn't just the humane thing to do; neglecting care can negatively affect productivity in the workplace too. According to the Business Group on Health, 62% of missed work days are attributed to mental health, and many mental health issues affect focus and productivity levels. If employees are reporting they don't have enough support, it could bring the productivity of the entire company down—which should be of real concern to employers for whom productivity is a top priority. The COVID-19 pandemic increased mental health burdens of workers and highlights inadequate care, from employees lacking good health insurance to employers not accounting for the increased stressors and grieving their employees experience.
6. When to come back to the office
By December 2021, 91% of surveyed executives expect workers to spend at least 50% of their time in the office, but only 77% of employees expect to work half of their time in-person by that point
There's no consensus on whether all employees want to return to the office, but there are strong opinions on how much work is necessary to do in person. Some workers found benefits they didn't anticipate from working from home more days during the week, like greater focus, while others simply prefer to put on an outfit and go to the office every day.
Employees now risk a different set of struggles if their companies allow them to stay home, like increased surveillance. One tracking software company, Awareness Technologies, told NPR they saw their business triple during the initial COVID-19 outbreak. If workers are staying home, some employers expect to still have some say over what workers can and can't do during work hours.
Get Pyn's Employee Onboarding Checklist built for remote work.
7. How much time to spend in the office
55% of employees said they'd prefer to work at least three days a week remotely, but 68% of surveyed executives said employees should spend at least three days a week in the office
Some workplaces are easing their employees back into the office with a mixed in-person and remote approach. There are five different hybrid models that companies are considering, each with its own benefits. The PwC survey indicates employers are favoring an "office-centric" hybrid model, where most of the week is spent in the office.
Other options include "remote friendly," which places parameters on which days or which employees can work from home, and "fully flexible hybrid," which lets everyone choose when they want to come in. Unsurprisingly, more employees want the bulk of the week to be spent working from home, while employers would prefer their workers spend more time in the office than out of it.
8. Whether culture can be built remotely
While 29% of employees want to work remotely full time, only 5% of surveyed employers believe exclusive remote work can support company culture
The elements that make up company culture have drastically changed during the pandemic. The after-work drinks, seminars, lunch-and-learns, and company traditions halted altogether or were transferred to Zoom. But many employees who went remote found that missing the workplace culture aspects of their job didn't affect their productivity—and some workers don't miss the "culture" at all.
Workplace activity is still lower than pre-pandemic levels, Bloomberg reported this June, with many employers choosing to keep their workforce working remotely or slowly filtering some employees back into the office, sometimes just a day or two per week. With continuing health risks, COVID-19 variants, and mask and vaccine mandates to consider, many workers don't want to return to the office any time soon, if at all.
Looking for inspiration to celebrate employees in a hybrid environment?
Check out Pyn's ideas on how to celebrate birthdays at work
9. The idea of remote flexibility
26% of executives said they prefer limiting remote work but are prepared to offer remote flexibility to retain and attract talent
Employers found themselves in a pickle in recent months, when many wanted workers to return to the office and faced pushback and refusals from employees who have grown accustomed to working from home. Some workers are deciding to quit rather than return to in-person working. Accordingly, executives who don't necessarily want a remote workforce are willing to allow remote-work flexibility in order to retain or attract talent.
Still, empty office buildings are not the goal for these employers. In New York, Manhattan has the most available office space square footage ever since 2003. Expensive rents and supplies like desks and office chairs could go to waste.
10. How much work can stay remote
Though they disagree on the extent, employers and employees overall agree remote work will continue post-pandemic, and about 72% of executives say they've invested in tools for virtual collaboration
These tools go far past Zoom. Companies are investing in software for meeting transcription, and offering multiple channels for employees to communicate with one another from anywhere. Document-sharing software is becoming important for teams who collaborate from afar. Human resource experts say the pandemic exposed the digital readiness, or lack thereof, companies had pre-pandemic. Catching up means exploring all the different tools out there and deciding what works best for each team.