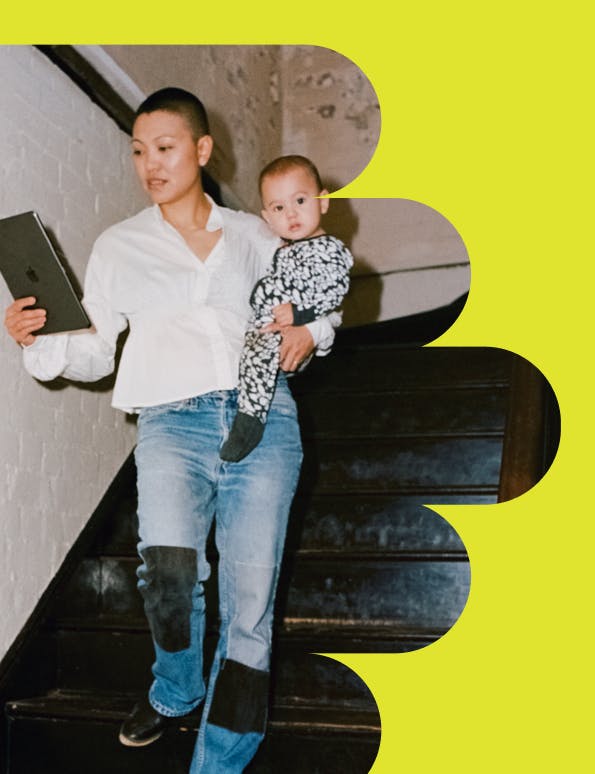 Article
12 remote work practices for maintaining a positive and motivated workforce
11 mins
Effortlessly manage your distributed team with these 15 essential remote work practices. Learn how to maintain a positive work environment remotely.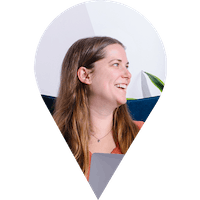 Written by
Alexis (Lexi) Croswell,
Thanks to the shift brought on by the COVID-19 pandemic and the benefits that the remote work model provides to companies and today's workers, approximately 26% of all U.S. workers currently work remotely. However, while working with remote team members can offer plenty of advantages to modern companies, managing remote employees also presents its fair share of challenges.
When you can't meet with your team members in person, keeping them motivated and engaged can sometimes be difficult. To help you create a remote work environment that brings the best out of your remote workers, let's look at the top challenges of working remotely. We'll also cover 12 actionable remote work best practices for maintaining a positive and motivated workforce.
Challenges of working remotely
From maintaining a healthy work-life balance to creating a remote work environment that encourages productivity, there are several challenges associated with working remotely. Some of the most pressing of these obstacles include:
Low employee engagement
Fostering employee engagement can be tough even in a traditional office setting. But due to the inherent disconnect that comes with working remotely, it's even harder in a remote work environment.
Establishing a cadence for communication
Managing remote teams requires a lot of ongoing communication. And while communication tools such as Zoom and Microsoft Teams have made this easier than ever, establishing the right frequency or cadence for communicating with remote employees can still be a struggle. You want to ensure they have all the guidance they need to do their jobs successfully without causing communication overload. Sometimes, that can be a difficult balance to strike.
Building trust and maintaining accountability
Building trust and accountability with your employees can be hard when you can't meet one-on-one in person. When video calls, emails, and virtual meetings are your only interaction with your employees during the workday, building a beneficial relationship with them often takes a little extra effort.
Feeling lonely and isolated
Working remotely is a somewhat lonely and isolated venture, and many employees miss the water cooler conversations and general comradery of an office setting. In fact, a survey of 2,000 U.S. and U.K. remote workers finds that 67% struggle to maintain relationships with their colleagues.
Collaborating between various time zones
One of the biggest benefits of the remote work model is that it allows companies to work with employees regardless of their location. However, this also requires companies to consider different time zones. And, when you have a large remote workforce spread all over the globe, this can quickly become quite tricky.
12 best practices for remote work success
The shift to remote working has created several challenges for companies to overcome. Thankfully, they're just that: challenges, not impossibilities.
Here are 12 best practices to help you minimize the drawbacks of the remote work model while maximizing its perks.
1. Establish structured onboarding process 
Onboarding new remote employees will typically need to be a little more involved than onboarding in-office employees. This is because remote workers won't be able to observe coworkers or have quick face-to-face chats with their colleagues. 
To overcome this, you need to provide your new remote workers with clear expectations and guidance right out of the gate. Important details to cover during onboarding include (but are far from limited to):
Their roles and responsibilities
Expectations regarding their working hours
Communication or collaboration tools you intend for them to use
Their performance expectations
One way to help establish clear expectations during the onboarding process is to use an onboarding buddy program like Pyn's. Having a non-supervisory mentor can help new employees feel more at ease as they learn the ropes, which can head off many issues that could arise later on. This type of mentorship is a great way to help improve remote worker performance and engagement (we'll cover how important this is later in this).
2. Set your leadership up for success
Given the various challenges of managing remote teams, the leaders in charge of these teams need to be given as much support and assistance as possible. 
There are several ways to go about this. Using Pyn to automatically send scheduled training programs to your remote team leaders is one way to ensure they have the training they need to manage remote workers successfully. 
Providing real-time support via Slack or another messaging channel is another beneficial way to assist remote team leaders. If you can assign your new remote team leaders to a mentor who has managed remote teams in the past, then that is sure to be advantageous as well.
Ultimately, any team is only as strong as its leader — and this holds true even if team members never meet their leader in person. Therefore, setting your remote team leaders up for success is one of the most important factors for successful remote teams.
3. Ensure employees have the resources and tools they need to do their work well
Ensuring efficient and effective communication and collaboration between team members separated by hundreds or thousands of miles requires several software tools and other resources, like:
Home office setup/equipment (laptops, desks and desk chairs, printers, etc.)
Team messaging apps (Slack and Google chat)
Employee experience software (Pyn)
Video conferencing software (Zoom and Microsoft Teams)
Cloud storage (Google Drive and OneDrive)
Time-tracking and scheduling apps (Timely)
Project and task management apps (Monday.com and ClickUp)
Security apps (VPNs, antivirus software, and password managers)
This isn't the definitive list of tools that remote teams need, and specific needs are likely to vary between teams and companies — but these are a great place to start.
4. Strive for increased employee engagement
Encouraging better employee engagement is a crucial priority when boosting remote work productivity and the overall well-being of your remote employees. Unfortunately, a recent Gallup survey reveals that 85% of employees are not engaged at work.
At a time when employees are less emotionally invested in their job than ever before, keeping employees that you never meet in person engaged can be especially challenging. Thankfully, there are several ways to improve your remote workers' engagement.
We'll discuss some of these specific strategies later (like creating a personalized employee journey optimized for better engagement (#12) and using team meetings as a springboard for boosted engagement (#10)). For now, understand that striving for increased employee engagement is key to maintaining a positive and motivated remote workforce.
Remote workers who are engaged and invested in the company's success are more likely to give their best effort than employees who just log in to collect a paycheck. In a recent remote worker study by Airspeed, one out of three participants report feeling lonely, disconnected, or alienated in their remote positions. Further study findings show that these feelings are the number one reason these employees quit.   
5. Get employee feedback regularly
If you are searching for ideas to improve the performance of your remote team, there's no better group to seek advice from than the employees who comprise that team. Whether it comes in the form of employee surveys, one-on-one meetings, or some combination of both, regularly collecting employee feedback is a practice that is sure to reveal plenty of productivity-boosting insights.
6. Cultivate a positive work culture
"Culture" is a word that gets thrown around a lot these days. But there are few things more important when it comes to maintaining a positive and motivated workforce. 
So, what does creating an ideal work culture for remote teams look like?
The answer to this question will ultimately vary from company to company. However, in almost every case, creating a positive work culture doesn't mean creating a formula your employees must follow. Instead, creating a positive work culture is all about rallying around shared values and listening to what matters to your employees.
Shared values are the foundation of any company's culture, and reinforcing these values can translate them into behaviors. For example, let's say that personal connection and treating people as individuals is a shared value for your team. In this instance, doing temp checks at the beginning of team meetings is one way to implement this value and bolster its importance as part of your work culture.
This is just one example of how shared values can be translated into behaviors and reinforced as part of your work culture. By communicating with your team members and listening to what matters to them, you can determine the specific values that should serve as cornerstones of your work culture and put those values into action.
7. Support employees in their development
All of your employees are on their own personal journeys of development and career advancement, and if you want to keep them positive and motivated, then it is important to support them on this journey. This starts with providing your remote employees with ample training and mentorship opportunities so that they can hone their skills and abilities.
Employee experience software like Pyn can support employees at every stage of the employee journey. This is one powerful way to ensure that employees receive the personalized support they need to develop their skills. With Pyn, you can map out the employee journey and create automated, personalized messages along the way. This makes it easy to ensure that the right information reaches the right people at the right time — and empowers companies to easily support remote employees throughout their development.
8. Provide opportunities for team members to engage in meaningful ways
One of the top challenges of the remote working model is that it makes it difficult for employees to engage with one another outside of structured work environments. We've already discussed how this often leads to disengagement, isolation, and loneliness. To combat this, you should provide ample opportunities for team members to engage in meaningful ways.
Thankfully, there is no shortage of ways to go about this. Hosting virtual games or other virtual events, such as a virtual lunch where remote employees can log into a video conferencing software and have lunch together, is one great option to consider.
Here are a few more examples of engagement opportunities for remote workers:
Coffee chats
Temp checks at the beginning of meetings
Sharing recognitions/gratitudes at the end of meetings
Creating Slack channels for common interests or watercooler chats
Providing remote employees with meaningful engagement opportunities might require a little time and creativity. However, making an effort to ensure that your remote employees can connect with one another on a more personal level will go a long way toward boosting their satisfaction, well-being, and engagement.
9. Show appreciation and give recognition to employees often
Everyone wants to feel appreciated and know their hard work makes a difference. When managing employees (remote or otherwise), appreciation and recognition are a currency that is almost as motivating as the actual currency itself.
Whether it's as simple as praising an employee in a team meeting or hosting an elaborate virtual awards ceremony, showing appreciation whenever (and however) will help keep your remote employees positive and engaged.
10. Increase social interaction and engagement in team meetings
Virtual team meetings are the one and only time that remote employees come together in a setting that is at least similar to a traditional office setting, and it's important to take full advantage of the engagement opportunities that these meetings provide.
You can increase social interaction in team meetings in an unstructured way by simply designating a bit of time before the meeting starts for social interaction. Alternatively, you can go about it in a more structured manner with temp checks or giving shout-outs to show recognition and appreciation.
11. Communicate well and often (but avoid communication overload)
Clear and consistent communication is a vital component for successfully managing remote teams. However, this is also a case where it's possible to have too much of a good thing. Sending out so many messages that you veer into communication overload territory can cause burnout among your remote workers. It also decreases the likelihood that your team members will actually see and comprehend the truly important messages.
One effective way to prevent communication overload is to decide which messages are important for your entire company and which are only relevant to certain teams and employees. By segmenting and prioritizing your messages the way you can with Pyn, you can ensure that the key information gets where it needs to go without overburdening your entire staff.
12. Design and personalize the employee journey
The moment a new employee is hired, they begin their own unique employee journey. This employee journey starts with onboarding and pre-onboarding communications before moving on to professional development and, if everything goes right, eventual promotions.
Your employees embark on this journey regardless of whether you control it or not. However, the more you can design and personalize employee journeys, the better their outcomes will be.
With Pyn's industry-leading employee journey builder, you can map out the entire employee journey and automatically send timely, personalized messages along the way. Pyn makes it easy to design, schedule, and automate the employee journey. Use Pyn to:
Notify managers when an employee is due for a career conversation.
Remind team leaders of important moments like birthdays and work anniversaries.
Automate Buddy and Mentor programs.
Create return-to-work plans for new parents.
This allows companies to support and engage employees throughout their journey for greater satisfaction, productivity, and motivation.
Create an employee-centric remote work environment with Pyn
Creating a beneficial remote work environment does entail a few challenges. Luckily, there are plenty of proven strategies that companies can employ for positive and motivated remote workforces. At Pyn, we help organizations manage remote teams more effectively with employee experience software that empowers improved communication and engagement.
To get started using Pyn to develop beneficial employee journeyers and create an employee-centric remote work environment, schedule your demo here!