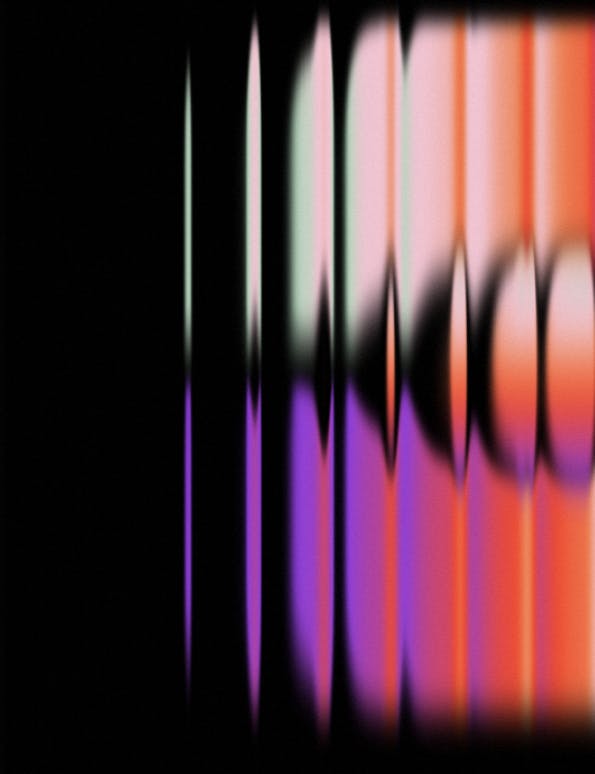 Article
Employee Onboarding Best Practices from Lucid
7 minutes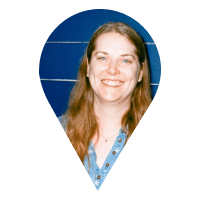 Written by
Alexis (Lexi) Croswell, Customers
Every other week, 10 to 20 new hires join the team at Lucid, the leading provider of visual collaboration software. Lucid recently made headlines for its $500M+ Secondary Investment at $3 Billion Valuation - a sure sign of more growth to come - along with receiving multiple awards for company culture.
One of the people supporting the influx of new hires at Lucid is Ashlyn Gagon, Senior People Operations Specialist. She oversees onboarding and new hire orientation for Utah, the Netherlands, and Australia. In addition, she prepares hiring managers for the arrival of their new hire, involving them in onboarding along the way.
Ashlyn recently joined Pyn's Lead Comms Strategist, Lindsey Caplan, for a webinar on how to create consistent employee onboarding for hybrid work (you can watch the replay here).
What follows are the ins and outs of Lucid's complex yet efficient onboarding process - full of best practices that will benefit any fast-growing company.
Lucid's employee onboarding process: A brief overview
"Our main goal for onboarding is to connect new hires to the people and vision of Lucid. We do this by empowering them to be successful from day one, both with the tools to enable them to excel in their role, and with the knowledge to know who they can lean on for help as they come up to speed," says Ashlyn.
At Lucid, the onboarding process begins once the recruiting team has a signed offer from a candidate. Once everything's official, the People Operations team sets a few things in motion.
After the offer is signed
Paperwork, including background check authorization, is sent.
New hires receive a Pyn letting them know what's expected before they start.
A few days before new hire start date
During their first week
New Hire Orientation lasts one week, during which new hires learn from members of People Operations, executives, and department heads about Lucid's mission, vision, values, policies, programs, performance process, and more.
New hires are connected with a Pathfinder, a buddy on their team, who helps answer questions and provide opportunities for them to meet with their manager and teammates with lunches, etc.
New hires also dive into Lucid's products and learn how they will be using them in their specific roles.
While orientation is during a new hire's first week, onboarding lasts 90 days as new hires continue being trained in their specific roles.
Automating and personalizing employee onboarding
Before automating employee onboarding communications with Pyn, the process for Ashlyn to onboard employees was manual and time consuming. "I used to send out timed emails that I copied and pasted from a spreadsheet multiple times a week," she says.
Now, she explains, "I no longer have to worry about who is getting what message when, because I've already mapped out the details and written the messages in Pyn. This lets me focus on other onboarding tasks and more big picture, strategic items that often get put on the back burner if there are too many manual tasks to complete. Pyn helps our new hires stay informed, sets our managers up for success, and opens up my time significantly."
Here's a before and after look of how onboarding communications changed through automation and personalization with Pyn.
Manual employee onboarding process
A candidate signs an offer, becoming a new hire
Ashlyn enters them into Lucid's HRIS, including details from the offer letter
New hire is manually entered into email distribution list and receives first welcome email
Second email is sent a week before new hire's start date 
Third email is sent a few days before new hire's start date 
Ashlyn individually messages new hires during their first week , checking in on their first week progress. 
Emails are sent to each new hire's managers. Each time, Ashlyn would use an email template, changing the start date and copy for the right managers. She'd need to remember to send these emails one week before new hires start and on their first day.  
Automated employee onboarding process with pyn
A candidate signs an offer, becoming a new hire
Ashlyn enters them into Lucid's HRIS, including details from the offer letter
Then Pyn automatically sends:
Pre-hire communications to new hires customized per location 
Pre-hire communications to managers  
Orientation week communications for new hires and managers
Post-onboarding communication for new hires
Pyn has helped Lucid personalize their onboarding communications too. "With Pyn we can tailor the type of information an intern will receive versus a full-time employee on signing up for benefits, for example. We can provide different information for US, EMEA, or APAC offices and filter by different departments too," explains Ashlyn.
They've also been able to send messages in a better format for new hires through Pyn's integration with Slack. Ashlyn shares, "I love that we can send personalized messages checking in with a new hire during their first week asking how it is going, and it displays as coming from me, rather than a bot."
From an employee perspective, Ashlyn says, "New hires are given assurance that we care about their experience and that they are in good hands. Pyn helps us make a great first impression on their experience at Lucid by giving them reliable and accurate communication leading up to their start date, and afterwards as well."
Adapting onboarding from in-person, to remote, to hybrid
Some components of employee onboarding were simple to adapt from in-person to remote during the pandemic. The team had coursework and other elements of the onboarding process that were already digital, and in-person trainings could be converted to a remote setting easily enough.
However, recreating the experience of getting to know team members took more thought and time. Ashlyn recalls, "When we switched to remote work, we realized how heavily we relied on in-person activities to help new hires understand our culture. We wanted to make sure every new employee still had a deep connection to Lucid's core values, which are central to our culture."
How did they build a connection to values through a remote onboarding process?
Three ways:
Switched in-person traditions to a virtual setting on Zoom, including: Pathfinder program, Breakfast with the Founders, and New hire lunches with team members
Created activities to encourage casual conversations like virtual networking parties where employees could meet new hires, helping recreate the organic conversations that naturally occur in an office.
Established Lucid's virtual norms early in the onboarding process like defaulting to Zoom video on and using a recognizable picture on Slack to help create a sense of community.
Now, like many companies, Lucid is starting to consider what a hybrid onboarding process looks like. "We're considering how to adapt orientations to fit both virtual and in-person. We haven't laid out all the details yet, but our goal is to be flexible and help new hires have a consistent experience while helping them connect to the people and purposes of Lucid," says Ashlyn.
Want to learn more about hybrid onboarding?
Watch our on-demand webinar: How to create consistent employee onboarding for hybrid work
The importance of employee onboarding
"Onboarding is someone's first impression of what it's really like to work for your company. They get a glimpse while interviewing, but their first week sets the tone for their whole experience and influences retention. It's worth it to invest in the experience and craft out every single detail to delight your employees," Ashlyn explains.

According to SHRM, 69% of employees are more likely to stay with a company for three years if they experienced great onboarding.
How do you know if your onboarding is great?
Surveying employees on their experience is one way to get feedback. As Ashlyn shares, "We have a 95% engagement rate on our onboarding process. New hires often provide feedback that they enjoy the opportunities to connect virtually and that they appreciate how organized our communications on expectations is with them. We also know through Pyn what messages people are opening related to onboarding, so we have an idea of how informed they are."

For organizations looking to improve their onboarding process, Ashlyn's advice is to dive deep into understanding the new hire's experience. "Map out the communication touch points - the information they receive in orientation and through their first 90 days - and make sure it connects to your mission, vision, and values as a company. Collect feedback from new hires on their onboarding experience so you can continually improve it," she shares.

Need help getting started on what to communicate with new hires during onboarding? Take a look at Pyn's Employee Communication Assessment to see key messages for pre-boarding and onboarding.
Have new managers starting and need an onboarding checklist for them (and their managers)? Check out Pyn's New Manager Onboarding Checklist template.
It may be helpful to also send a First Week Schedule for New Employee that will provide new hires with concrete details about their first week of work and a template for filling in a User Manual about themselves that they can provide to their team.
Ready to see how automating onboarding with Pyn can help your company? Request a demo.