Everquote's HR team unlocked more time for strategic thinking by automating communications with Pyn
We spoke with Everquote to understand how they use Pyn to scale their communication efforts while onboarding new hires.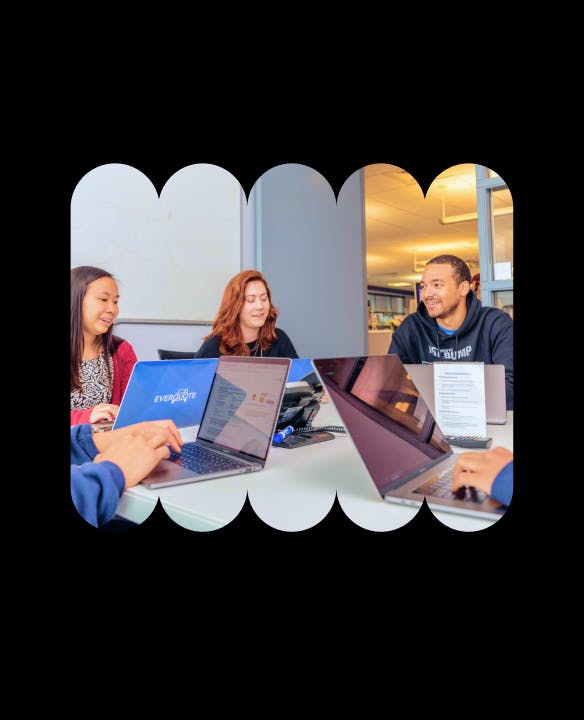 EverQuote helps consumers shop and compare car, home, health, and life insurance quotes. While EverQuote is based in Cambridge, Massachusetts, its hybrid team is global. The organization recently experienced a surge in hiring and, as a result, started to look for tools to support them through this high-growth phase.
We spoke with Emily Nissensohn, Manager of Employee Development, and Kailee Heffler, Employee Brand and Marketing Associate, to understand how they used Pyn to scale their communication efforts while onboarding new hires.
The Challenge: Resource-intensive communications around onboarding
EverQuote's biggest pain point was managing their pre-boarding and onboarding communications. Before using Pyn, the team had to:
Look through BambooHR to find the start date of every new hire.
Reach out to the managers of new hires to gather information before they start.
Manually create a list of new hires and their email addresses to send them pre-boarding and onboarding information.
An added challenge was that not every office received the same onboarding communication. So Emily's team had to tailor their messages for each office and send them out through a BCC format, which didn't allow for personalization.

With the recent uptick in new hires, it was clear that EverQuote needed a solution to help automate some of these processes. "We were looking for relief from that painful communication problem that almost every company experiences during rapid growth," says Emily.
"I see Pyn as a huge catalyst for allowing us to do the really important, strategic people-centric work, rather than the monotonous, burdensome work that we would happily give to a robot."
Emily Nissensohn
Manager of Employee Development at Everquote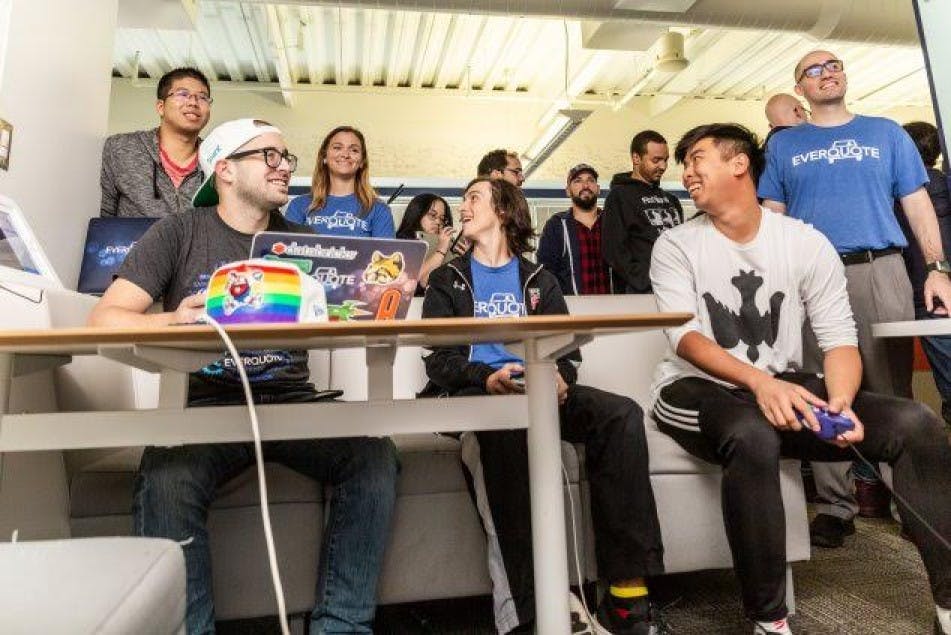 The Solution: Streamlined, automated communications from Pyn
EverQuote decided to work with Pyn to automate its onboarding communication process. As a result of this partnership, the team can now:
Automatically send messages to managers when a new hire is added to BambooHR.
Schedule messages to go out prior to the new hire's start date and after, to ensure they receive the right information at the right time.
Allow team members to go in and personalize messages, as needed.
Pyn even introduced another layer of flexibility by allowing Emily and her team to choose which medium to send their messages through.

"We use email for our two-weeks-out message and Slack for our one-week-out message for new hires. Some people love email, and some people love Slack, so now we can customize how we communicate with people."
The Results: More time and engagement, less noise
So what's changed since starting their partnership with Pyn? From Emily and Kailee's perspective, they've seen significant changes in these three areas:
Freeing up time for meaningful work with Automation

There's a misconception that HR and People teams shy away from automation. According to Emily, this couldn't be further from the truth. Tools like Pyn help her free up the time she needs to do more meaningful work.

"Automating communications doesn't make me afraid of losing my job. It makes me more excited for the things I can do with my extra time. I see Pyn as a huge catalyst for allowing us to do the really important, strategic people-centric work, rather than the monotonous, burdensome work that we would happily give to a robot."
Reducing noise for employees

Kailee loves that Pyn allows Everquote to streamline their communication efforts. Instead of sending multiple piecemeal messages to new hires, they can pre-schedule thoughtful messages to go out at strategic times. And they're looking forward to eventually applying the tool to their other people-focused processes as well.

"Think about all of the emails we send every single day of our lives when we're working. How much of that can be bundled into a really deliberate and thoughtful series of communications, instead of hitting people with messages randomly? The more we can bundle, the more time and energy we're saving our employees."
Engaging managers

One of the other benefits of using Pyn is the uptick in manager engagement. Emily says that she's noticed more managers respond to their onboarding communication than they did before—especially since they can now send messages through Slack.

"Pyn helps us engage managers in conversation, which is a real priority for me. Making sure our managers are engaged in the onboarding process is really important because they play such a critical role in those first 90 days for a new hire—and beyond."