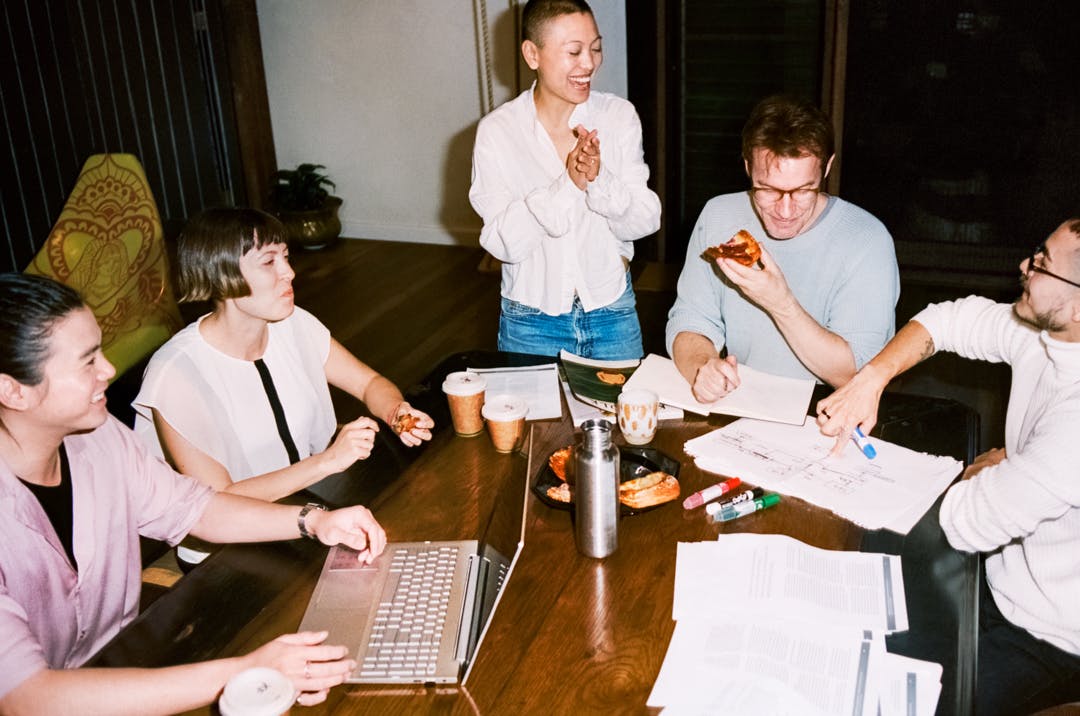 Article
140+ HR Conferences in 2023 (+ how to choose the best for you)
The most comprehensive list of HR Conferences to attend in 2023 along with tips on how to choose the right conference(s) for you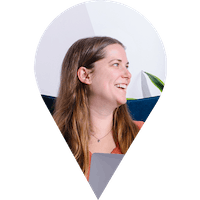 Written by
Alexis (Lexi) Croswell,
Attending Human Resources (HR) conferences is a great way to continue your professional development in the field of HR, People Ops, or People Experience, as well as network with peers in your industry. 
Over the years, the number of conferences available to HR professionals has skyrocketed, and with virtual options becoming more prevalent, you don't always have to trek to a conference center to experience these events. 
We've put together the most comprehensive list of HR Conferences for 2023 available with over 140 conferences listed. There are about 40+ conferences we're awaiting release dates and locations for and we'll be updating this article and the corresponding list of HR Conferences as they're announced (last updated: December 2022).
Below we've highlighted when and where HR conferences are taking place in 2023 based on our compilation, as well as what topics are being covered at most conferences. We've provided tips on how to use this information to help you plan which conference (or conferences) to attend in 2023. You'll also find helpful tips from our Head of Employee Experience Stacey Nordwall, on how to get the most out of your conference experience.
If we've missed a conference you're excited to attend, please email us at hello@pynhq.com and we'll add it to our list! 
Happy conferencing!
When are HR conferences taking place in 2023? 
Of the 95 HR conferences in 2023 that have announced their dates, April is the most popular month by far with 20 conferences (21%) taking place. In fact, most conferences take place in the spring and summer with 64 conferences (67%) taking place between March and June. Things pick back up slightly in October, and we expect to see more conference dates announced in the first quarter of 2023, and we'll update our list with the details. 
When choosing which conferences to attend in 2023, take into account what vacations or other important events you have planned throughout the year. View our spreadsheet of HR conferences for 2023 to view which conferences are taking place during the months you're most available. Keep in mind that some conferences may be virtual, which may make them easier to attend. 
Here's the full overview of currently announced 2023 HR conferences by month: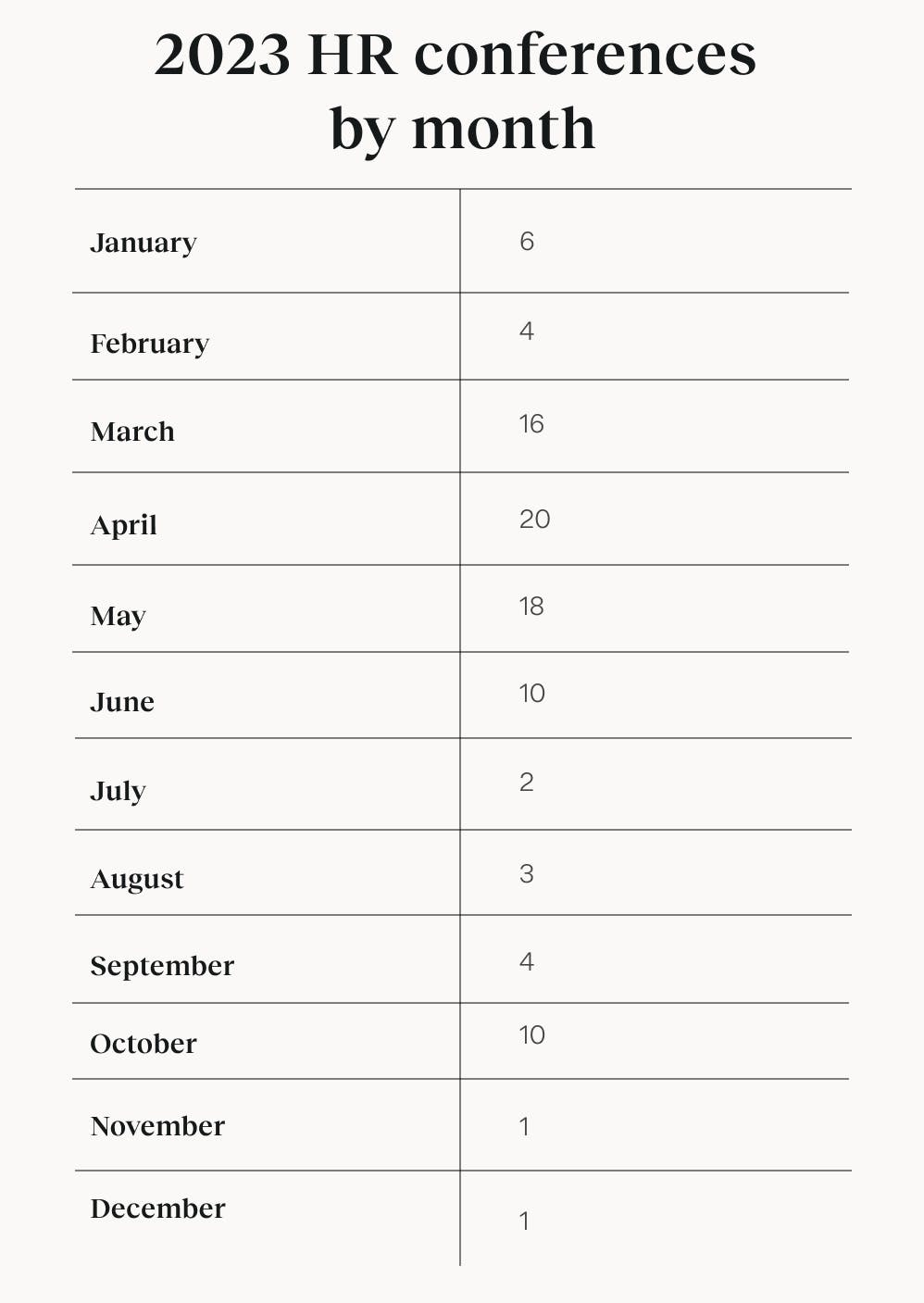 Where are HR conferences taking place in 2023? 
Of the 95 HR conferences in 2023 that have announced their dates, we've found 53 that take place in the United States (that's 56%). The next most common places are virtual conferences (12) and conferences in England (7) or Canada (4). There are also conferences in Australia, Germany, New Zealand, Portugal, Scotland, France, Saudi Arabia, and Spain. 
When considering what conferences to attend in 2023, budget can be a big factor in deciding whether to stay local or attend an event that requires you to travel. Most conferences that take place at a hotel venue offer special rates for attendees, and often your company will cover the cost of attending a professional development event. 
What topics are HR conferences covering in 2023? 
Talent acquisition and development, leadership development, DEI, analytics, wellbeing, and culture are some of the most popular topics being covered by HR conferences in 2023. 
There are conferences created for specific HR practitioners, like those in talent acquisition or for CHROs and senior executives. When selecting the right conference for you or your team, we've provided a section called "This conference is for…" that includes information from the conference website on the practitioners who would most benefit from that event. There are also conferences for specific industries, like the American Society for Healthcare Human Resources Administration (ASHHRA) Annual Conference. There are many industry specific conferences for HR practitioners in tech, like Culture First and Resources for Humans. 
HR Conferences in their 4th (or more) year
Where is it: Virtual
When is it: March 22
What's it about? 
Presented by Culture Amp, connect with the Culture First Community at this free, one-day virtual experience on March 22. Hear from leading experts and thought leaders on building culture first foundations and discuss our collective vision for the world of work.
Topics covered
Building and nurturing culture first foundations; Designing impactful employee experiences for everyone; Creating a better world through work.
Gartner ReimagineHR Conference
Where is it: London, Orlando, Sydney
When is it: September, October, December (in line with locations above)
What's it about? 
From last year's description: Gartner ReimagineHR Conference 2022 brought together a community of trailblazers, thought leaders and industry experts to push the bounds of human resources. CHROs and HR leaders across their organizations' recruitment, development, total rewards, talent analytics, HR technology and diversity and inclusion programs gained the research-backed insights needed to succeed in their roles.
Topics covered
Previous conferences have included over 150 sessions covering talent, reimagining the role of CHRO, DEI, recruiting, total rewards, HR tech and more.
Where is it: Virtual and in Las Vegas
When is it: February 28 and October 10
What's it about? 
The Human Resource Executive® HR Technology Conference is thrilled to now be hosting 2 unique events for HR teams to take part in each year. With one mission for more than 25 years, the HR Technology Conference has helped thousands of HR teams drive business success through technology by showcasing the NEW tools, NEW strategies & NEW processes needed to run successful HR operations.
Topics covered
Announced keynotes for the virtual session include Josh Bersin on Change, Challenges and Opportunities: What's Ahead for HR and the Technology Market and Gianna Driver, CHRO on A Focus on Humanity and High-Performance Cultures.  
Where is it: MGM Grand Las Vegas 
When is it: March 27-29, 2023
What's it about? 
Transform 2023 sits at the intersection of technology and the people transforming the workplace. This will be a year of deeper community outreach, bringing together people-driven executives, future of work entrepreneurs, and workforce tech investors for three days of powerful content, innovative technology, probing conversations, and energizing after-hours networking.
The event will feature new hands-on learning experiences, interactive small group discussions, an outdoor lounge, 300 speakers, the launch of the Transform Awards and the crowd-favorite after party with special musical performance!
Topics covered 
Not announced yet for 2023, but last year's tracks included: Human First, Workplace Transformation, Digital Future, Social Impact, and Table Talks. 
Where is it: Orlando, FL and Virtual 
When is it: April 16-19, 2023
What's it about? 
The repercussions of the Great Resignation created a long-lasting global talent crisis. Organizations must adapt and adjust strategies to succeed in attracting and retaining top talent. At the SHRM Talent Conference & Expo 2023, you'll gain new tools, research and processes to thrive in this uber-competitive market. Join fellow talent professionals as we throw out outdated practices, re-shape the future of talent management and build better workplaces for all.
Topics covered 
Engagement and retention, sourcing and recruiting, talent acquisition, talent selection process, technology and data analytics, DEI, and leadership and development.
Where is it: France and Las Vegas, Nevada
When is it: October and April
What's it about? 
The most influential HR Conference and Exhibition in the World will showcase the next wave of breakthrough technologies and global innovators changing the future of work. UNLEASH has championed HR excellence and disruption since 2011 and has become the industry standard driving progress in human resources, learning and recruitment.
Topics covered 
Not currently listed online. 
Where is it: Global
When is it: Multiple dates 
What's it about? 
DisruptHR is a high-energy idea forum designed to enlighten and empower those who are  passionate about humans in the workplace. Throughout the evening, you'll hear from business leaders and professionals sharing their big ideas, so if you're excited about the future of work, then DisruptHR is the place to be.
Topics covered 
Varies by event location, check Disrupt HR's site. 
Where is it: Barcelona
When is it: March
What's it about? 
The HRcoreLAB summit is the most comprehensive, disruptive and inspiring strategically orientated HR event of its kind. Year after year, executives from across the globe have come to the HRcoreLAB with a common purpose; to discuss the current state of the people function and investigate  how it can be improved in order to continue to contribute to business success in the future. We bring forward the best speakers from leading organisations to share their knowledge. Case study presentations, Live Q&A and Interactive discussion sessions give participants the platform to develop a comprehensive overview of the most effective HR strategies used globally.
Topics covered 
Tracks include: Recruitment, People Analytics, and HR Agility.
Where is it: Coral Gables/Miami, Florida
When is it: April 23-26, 2023
What's it about? 
For 75 years, CEB has been a trusted place where passionate benefits professionals from leading companies and global brands gather for one purpose – to learn from each other. We support the very people who are impacting business results and the lives of their associates every day. We do this in a very unique environment of confidentiality and trust so that each person can safely share their own expertise and learn from others. A true benefits intelligence co-op. Our goal is simple: Helping people like you feel more confident in a complex and ever-changing world. We are CEB. Inspiring and influencing the future of benefits.
Topics covered 
In 2022 topics included: New Benefits for Our New World, Addressing Mental Health & Burnout, Social Determinants of Health, Data Driven Decision Making, Engaging the Ever-Changing Workforce, The Employee Value Proposition (EVP) Requires a Total Rewards Approach, Successful Retirement Starts on the Road to Financial Wellbeing, Creative Carveouts and Contracting, Performance Management of Point Solutions and Hot Topics - Health & Wellness and Retirement. 
New HR Conferences in 2023 
Irresistible. The Global Conference for HR Leaders and Their Teams
Where is it: ??
When is it: ??
What's it about? 
Will it be back in 2023? We'll keep you posted. This conference from Josh Bersin debuted in 2022. In the announcement, Josh Bersin shared, "I've been involved in many conferences, and I promise you this will be one of the best yet. Built around the theme of "Building The Irresistible Organization," this conference features some of the most fascinating, successful, and thoughtful HR leaders in the world. And our research team is putting together a series of workshops, panel discussions, and education sessions you'll love."
Topics covered 
The details for 2023 aren't live yet, but 2022 included sessions on: 
The HR Operating Model of the Future – launching our research on the future of the HR Organization
An Irresistible Employee Experience – detailed discussions of world-class employee experience, for employees at all levels
Becoming A Healthy Organization – what are the world's leading companies doing to build a healthy, energetic workplace?
Learning and Development at Scale – we will be launching our newest research on high-performing L&D, and scaling the skills strategy for impact.
Recruiting and Retaining The Best – top talent acquisition leaders sharing their secrets and innovations in recruiting.
HR Technology 2023 – a preview of the newest and most exciting HR Tech for the year ahead.

Advice for getting the most out of attending an HR conference 
Stacey Nordwall, Pyn's Head of Employee Experience has attended numerous HR conferences in the course of her career. They've ranged from time well spent to time she'll never get back. The experience of a conference often depends on what you're looking for, so choosing the best conference for you is a good place to start. 
Stacey's first piece of advice is to think about what you want to get from your conference experience.
Is it time to get credits toward one of your HR certifications? Not all conferences can be attended for credit, so confirm this in advance.
Do you want to learn about the latest best practices or technologies? Some conferences are geared toward cutting edge new practices and tech, and some are more about the tried and tested day-to-day aspects of HR. Choose what makes the most sense for your career desires and/or what makes sense for your company.
Are you hoping to expand your network or looking to make a role change? Make sure there is downtime between the sessions, scheduled social events, or attend a conference that extends over a couple of days if you can. It will be much easier to find time to connect with others if the conference is designed to create that space.
Once you've decided which conference to attend, map out the sessions you want to attend. "When I first look at a conference agenda, I usually want to go to so many sessions. But I also know that it can get really tiring and I'll need some down time," explains Stacey. Her advice is to start by picking out a mix of sessions by choosing topics that are top of mind and are the problems she's trying to solve in the near-term along with topics that pique her interest. She'll then narrow that down to the must-attend sessions and give herself the space to rest, eat, connect with other attendees, or visit vendors.
When attending a conference with other folks from your team, Stacey says, "It's great to either pick different sessions and share the learnings or go to the same sessions and see what each of you took away from it. I'm a pretty avid note taker because it helps me remember what I found interesting, what I want to try to implement or experiment with, and I can share them back with my team."
If you're needing support in getting funding to attend a conference, Stacey shares, "If you spend the time to research the conference and determine what you want to get out of it, it can make it easier for you to sell it to your organization to get the funds to attend. You'll also find that some conferences will even provide you with a template letter explaining the value of the conference in order to help you secure the funds to attend." 
HR Conferences in January - March
January
February
March
HR Conferences in April - June
April
May
June
HR Conferences in July - September
July
August
September
HR Conferences in October - December
October
November
December